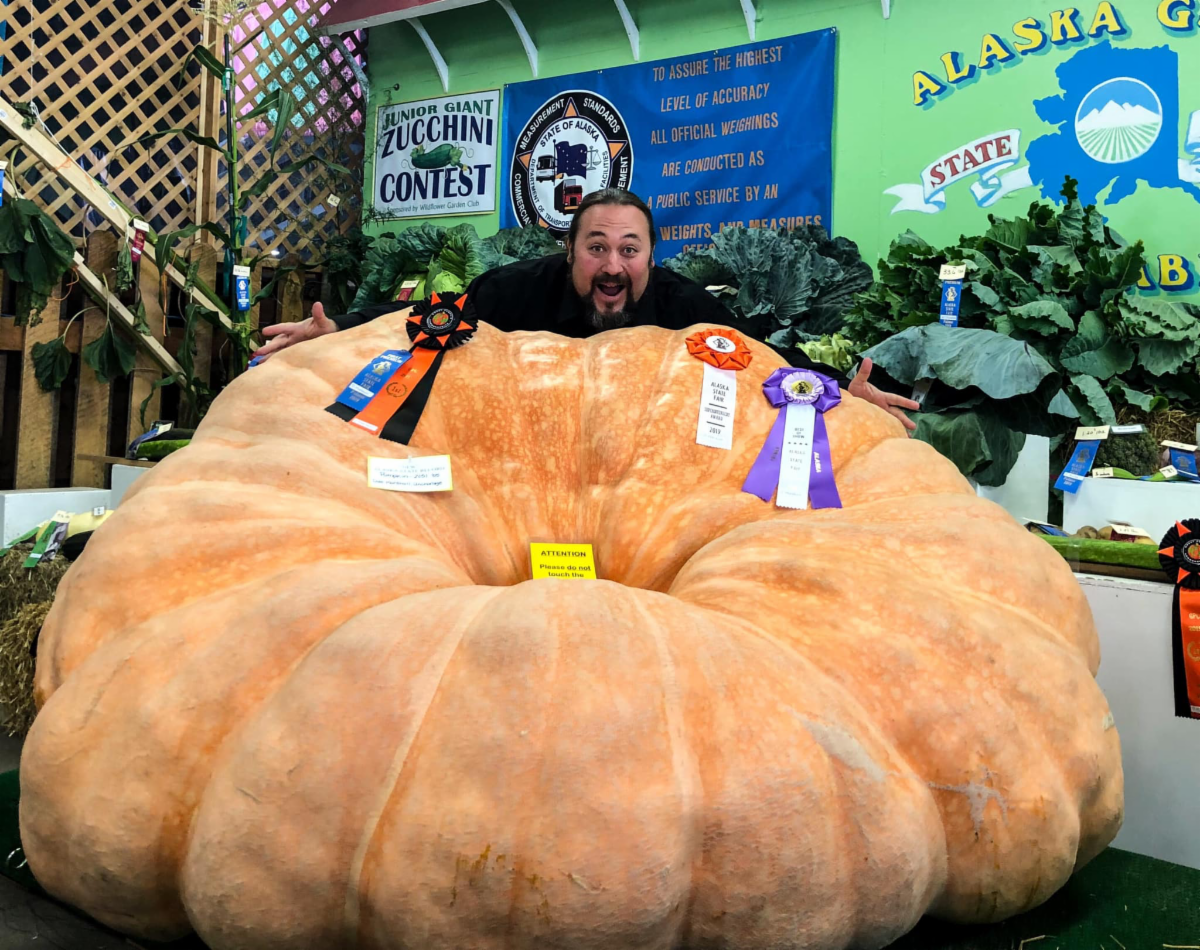 When I was a little boy, my grandfather used to buy the blue ribbon pumpkin from the State Fair for my Halloween birthday each year and he would bring it to school for my class to carve. These pumpkins were usually 200-300 lbs.
This last month at the Alaska State Fair they beat their personal record and just weighed a 2,051 lb. pumpkin! Literally a ton of pumpkin! WOW!
Welcome to October's "Mysteries of the Mind" Newsletter
It is the perfect time of year for scary stories and séance magic at your private Halloween parties and retreats. 
I already have shows this season in Palm Springs, Montreal, Santa Barbara, St. George, Park City, and Las Vegas. But there is still time to bring me to your event!
Please reach out to me about your needs for Halloween and Christmas,I love hearing from friends.
Your friend,
Paul
801-541-2976
WEBSITE: Mental Mysteries

MYSTIC MONDAYS: A THEATRICAL SÉANCE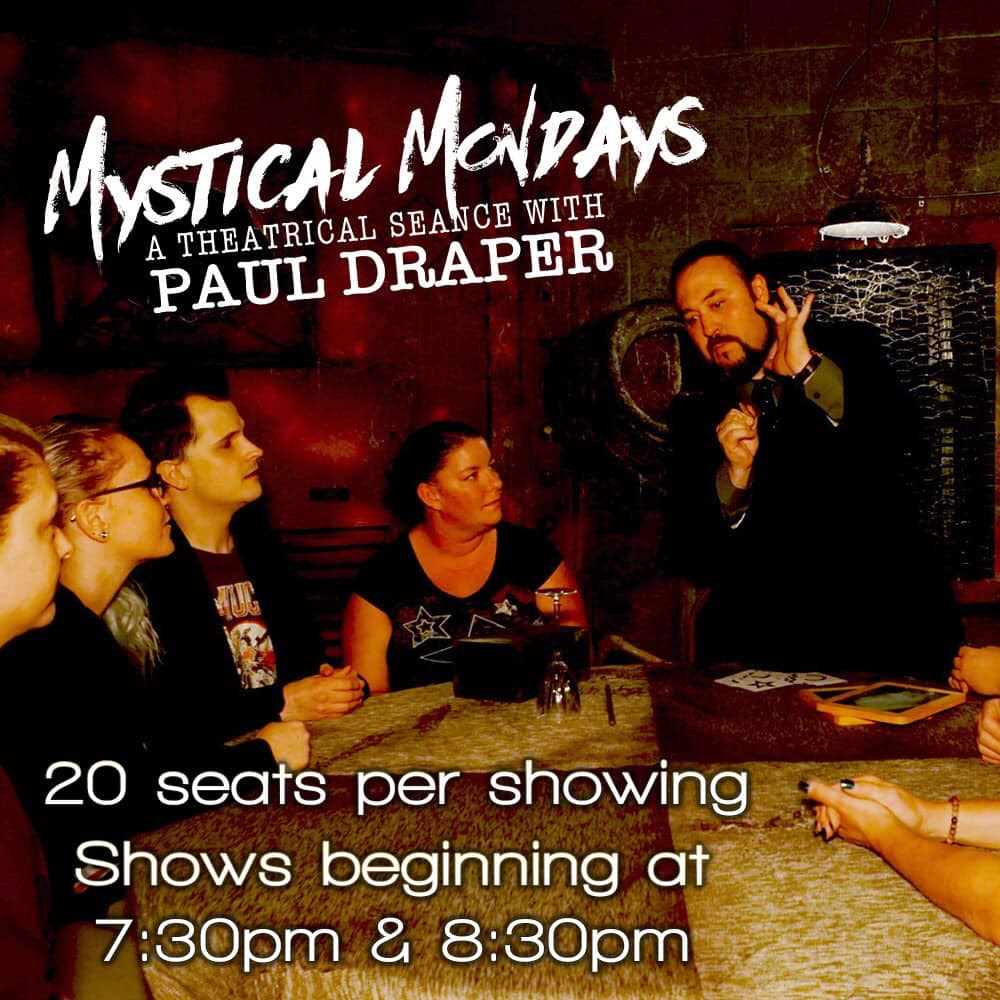 While the rest of Fear Factory Haunted attraction is closed on Mondays in October, the haunt is opening up a never-before-seen room to offer their bravest patrons for a brand-new experience! 
Witness an all-new level of fear with world-renowned mentalist and magician Paul Draper! He's an expert in the paranormal; he's studied the dreadful history of the Portland Cement Factory workers; and with only 20 people in the close-quarters séance theatre, he'll create a séance that will leave you with goosebumps and questioning reality.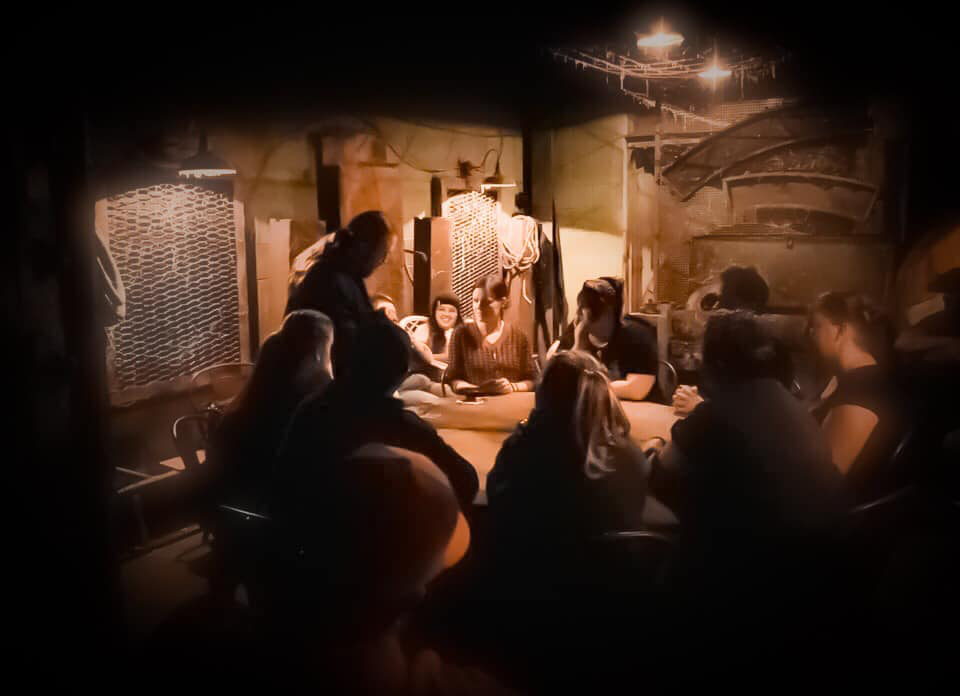 Mystic Monday Theatrical Séances brings 20 adventurous attendees together to communicate with some of our ghosts in Draper's mystical, magical séance experience!  Each event is 45 minutes and seats only 20 people, so you're guaranteed an immersive and spine-tingling experience.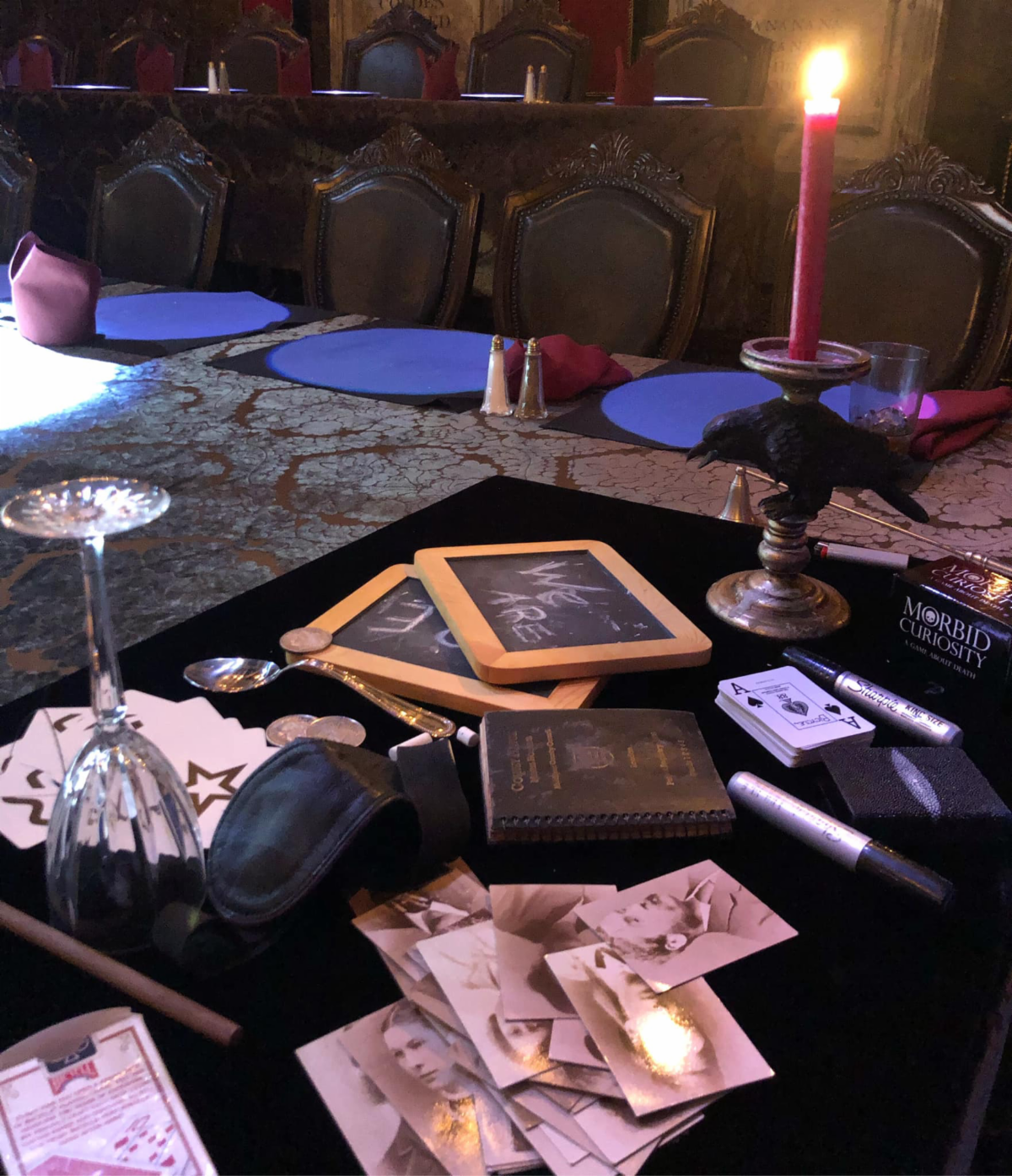 Everyone will join hands, and the candles will be extinguished. In pitch darkness, Paul Draper will summon the spirits. Amid the gasps and screams of participants, objects will levitate from the table. Glasses will shatter, spikes will bend, and something will reach through the darkness.  Will it be a friendly spirit… or something far more terrifying?
MONDAY October 7, 14, and 217:30pm & 8:30pm.  666 W. 800 S. SLC, UTTickets are extremely limited.Buy online at Fear Factory !
"Paul Draper created the best séance ever."

– Larry Sloman, New York Times best-selling author of The Secret Life of Houdini
About Paul Draper: 
Official Webpage: Mental Mysteries 
Paul Draper is the séance expert on the History Channel special "Houdini: Unlocking the Mystery." He created and narrated a séance filmed for the special features that accompanied the 25th-Anniversary theatrical release of Steven Spielberg's Poltergeist in theaters worldwide, and he has been the designated medium for the annual official Houdini Seance.
Home & Family Halloween on Hallmark
A piece of wood from Houdini's home!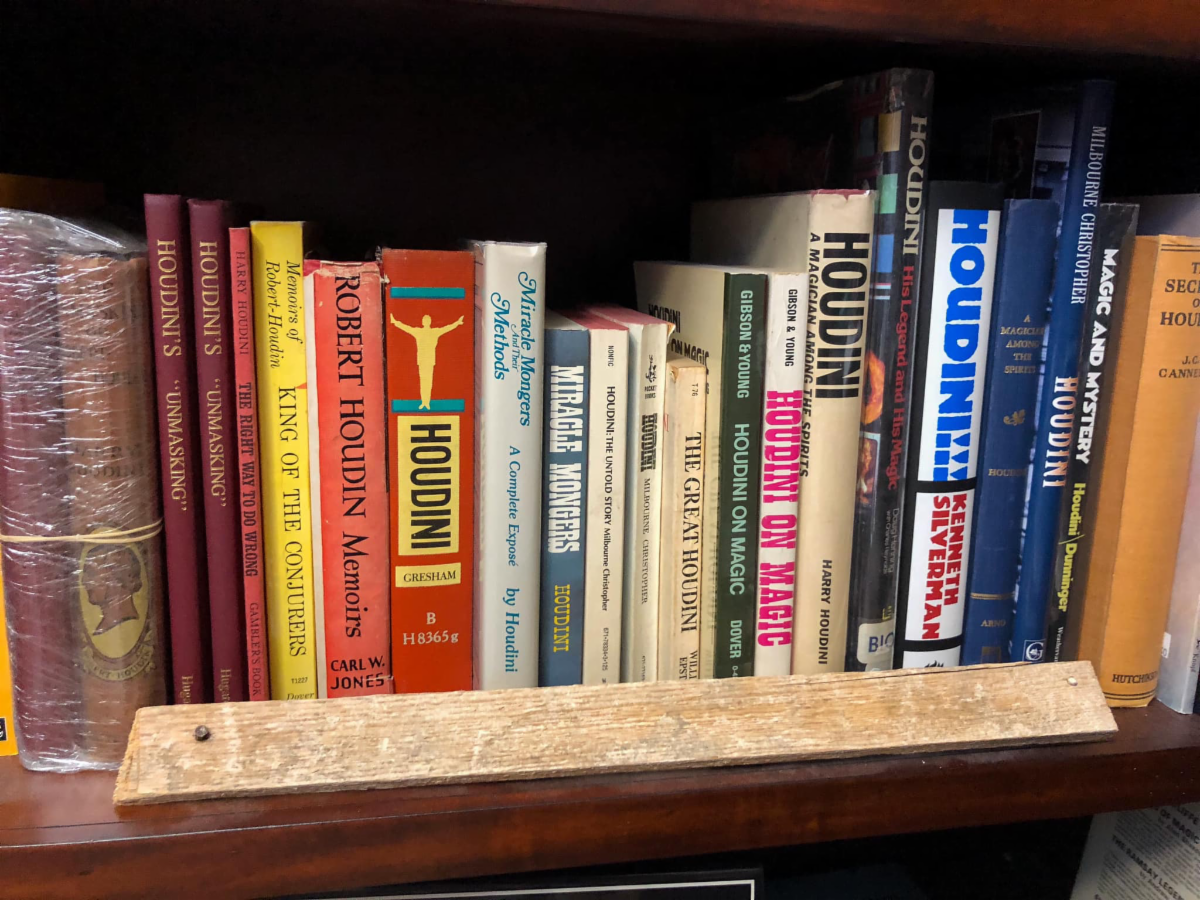 Houdini and his wife lived in a 6,008-square-foot house located at 278 W. 113th Street in Harlem, New York from 1904-1926. My dear London recently purchased a piece of original wood from the house with 2 rusty nails sticking out for me at an auction to support magicians in need held by the Dai Vernon Foundation at The Magic Castle. Thanks to Houdini expert John Cox for his help verifying the authenticity of this piece.If walls could talk, what could this lath of wood have to say? We will find out at my next Houdini Séance!
October Magic Moments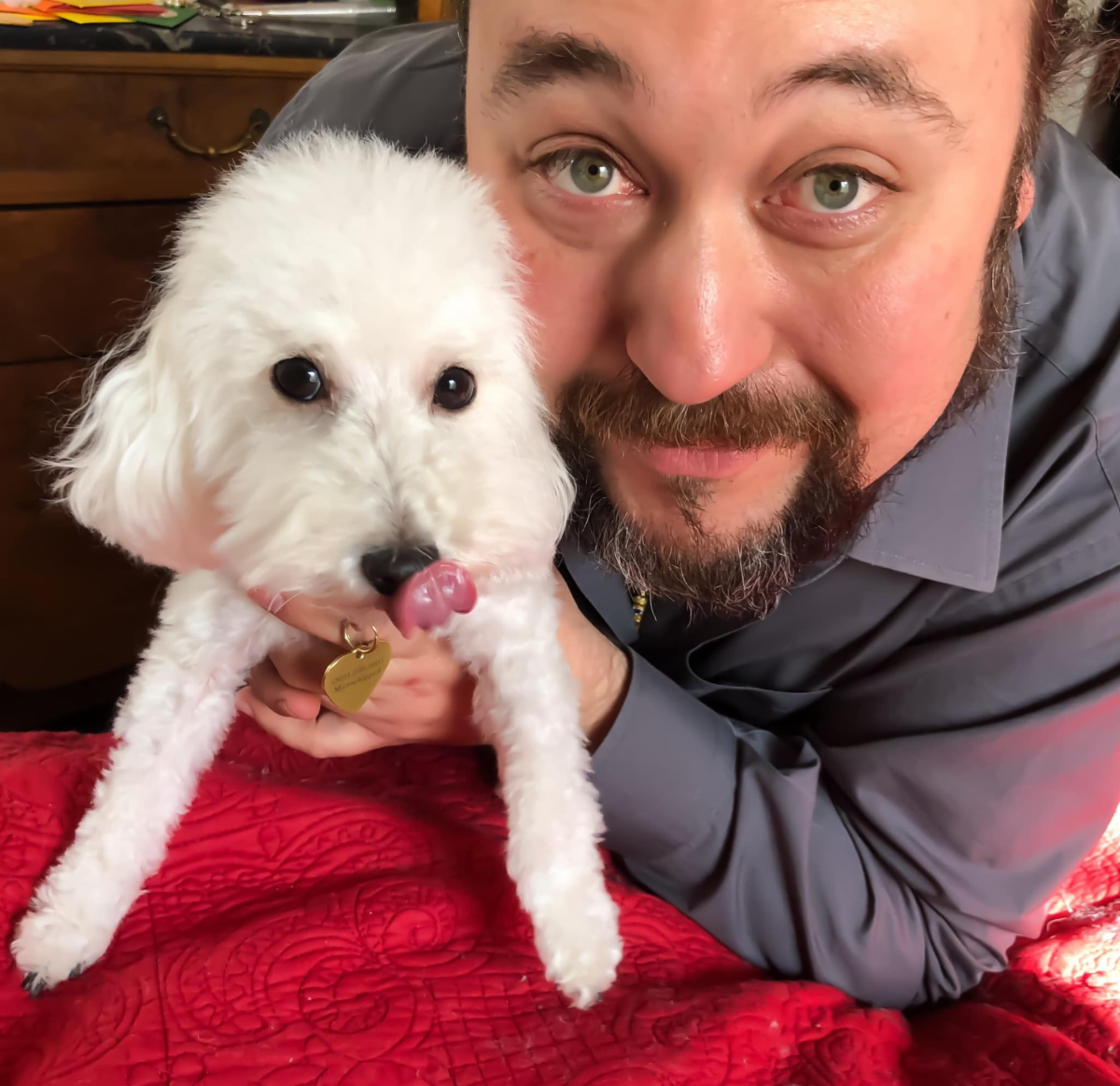 This is Sadie, the 3-year-old and 6 lb. poodle. Sadie lost the use of her back legs two weeks ago and I pulled together the money to spend almost $5,000 in surgery, tests, medicine etc. for the fur baby. The good news is that she should regain 90% of her mobility and has a life expectancy of another 15 years. 
After her successful spinal surgery, Sadie is learning to walk again. She walks a bit like a drunken pirate from a Disney cartoon right now, but I am very enthusiastic about the progress.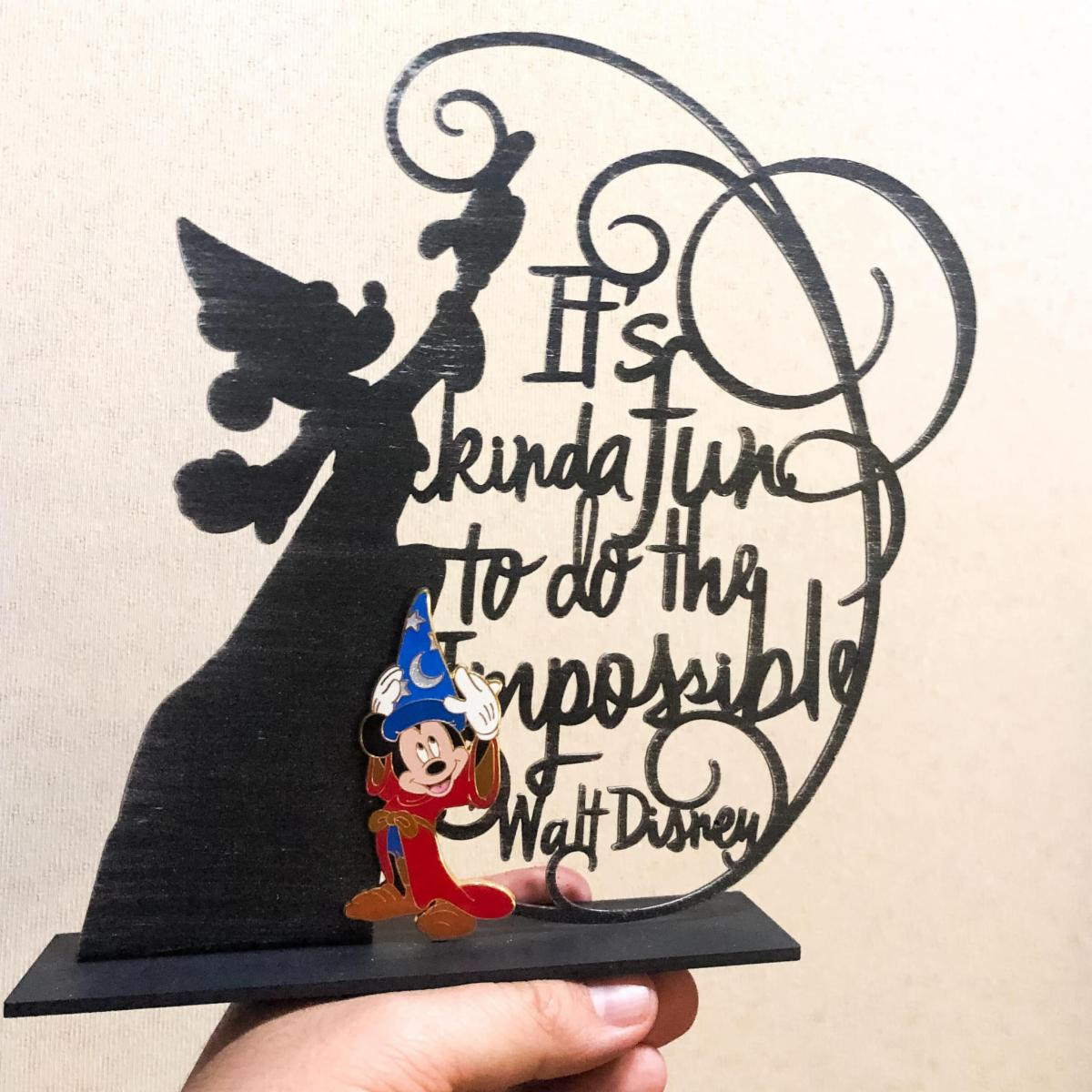 I recently had a conversation with Milt Larsen who was one of the founders of the Magic Castle in Hollywood. He told me that his favorite magician was Walt Disney!
I love this Walt Disney quote and as a magician can really relate to it. I replaced the I in "impossible" with the wizard Mickey pin to make it look like the little Wizard is dreaming of his future independent, Peter Pan-style shadow wizard-self in the background.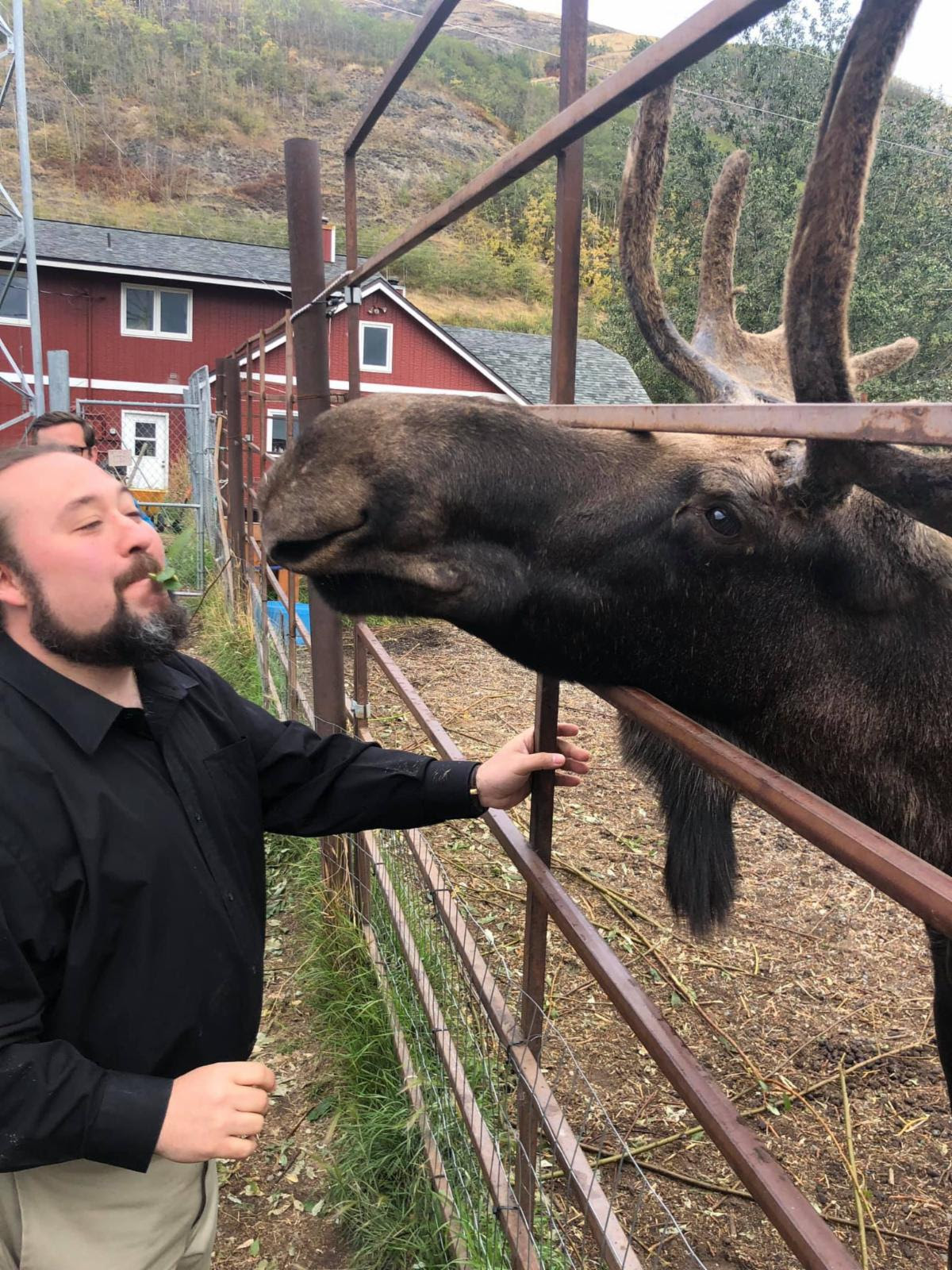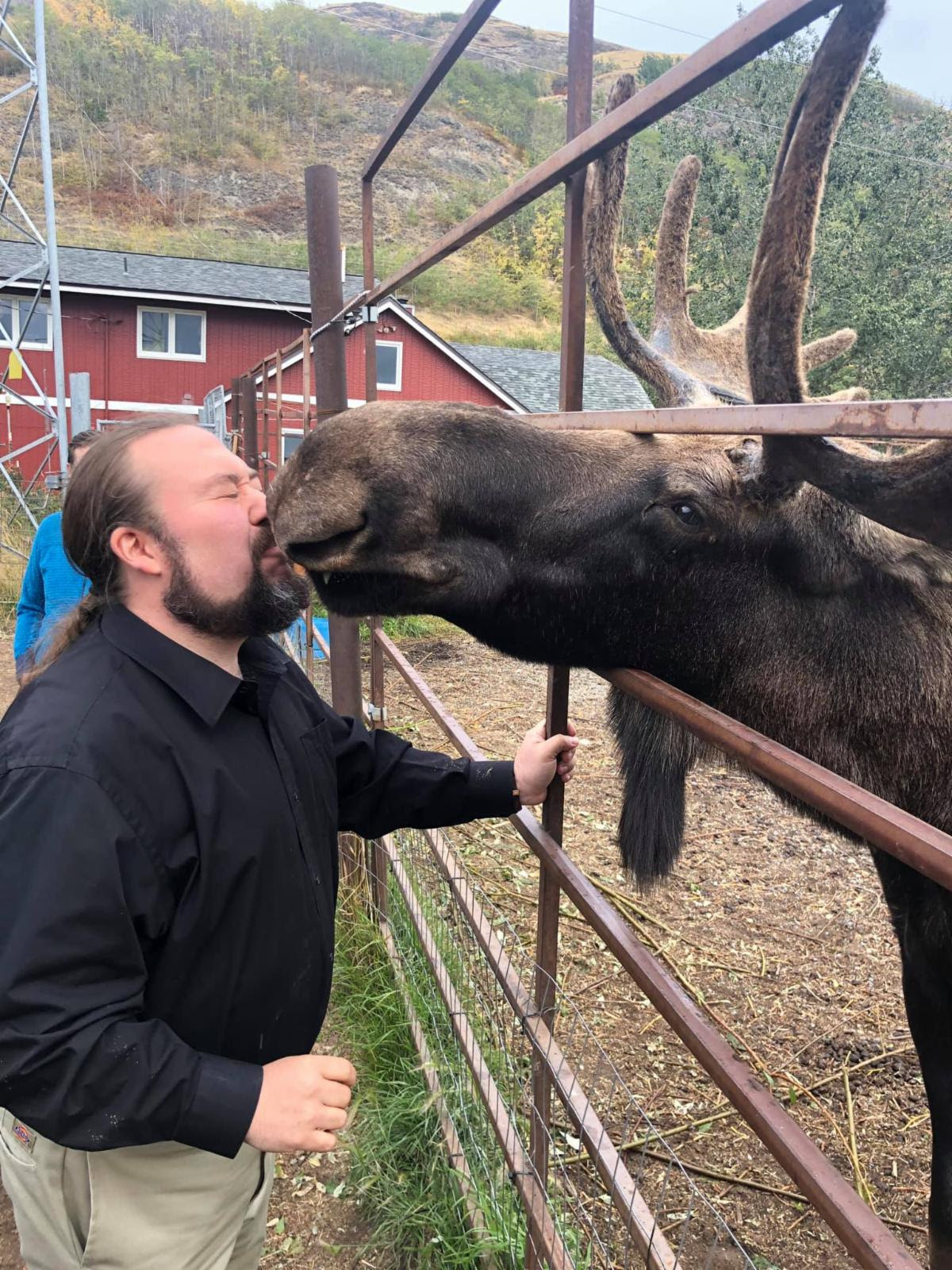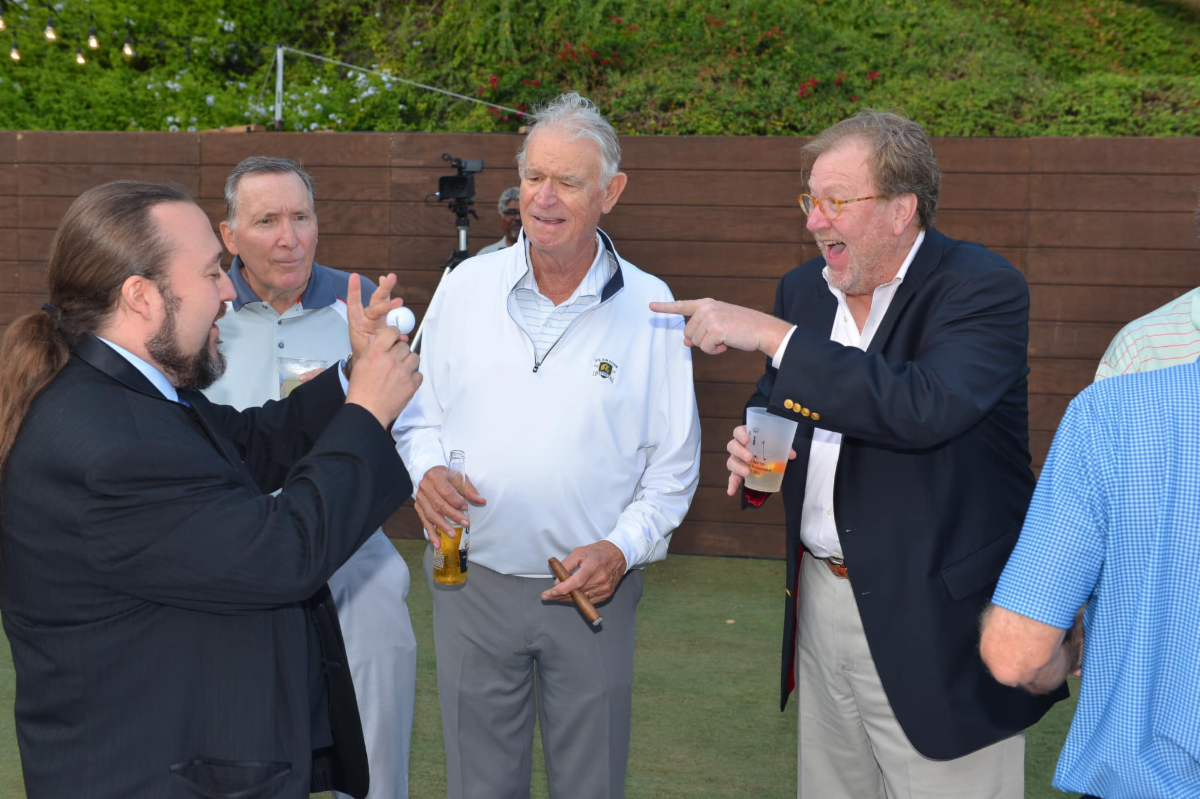 These are exactly the kinds of reactions I was looking for when performing for members of the Bel-Air Country Club!
These men are leaders in their industries and have seen everything, they are hard to impress. In a flash of magic, the nuts and bolts of industry turned into a golf ball from their club!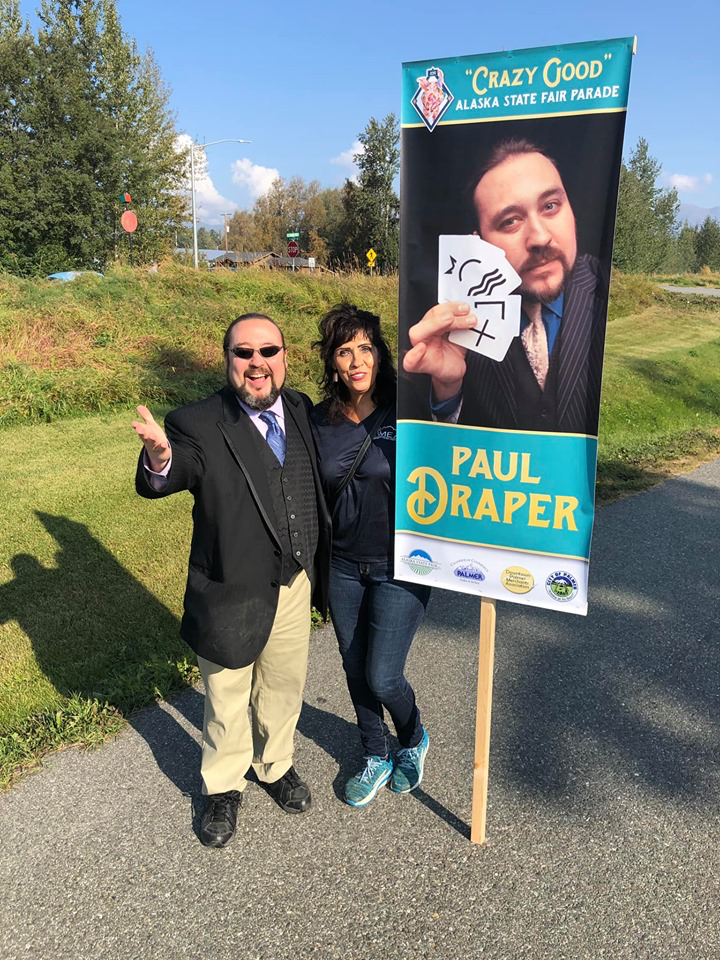 I rode on a float at the Alaska State Fair and this lovely woman walked on the street along the side of the float with a sign to let people know who I was!
It is so wonderful traveling the country and sharing experiences.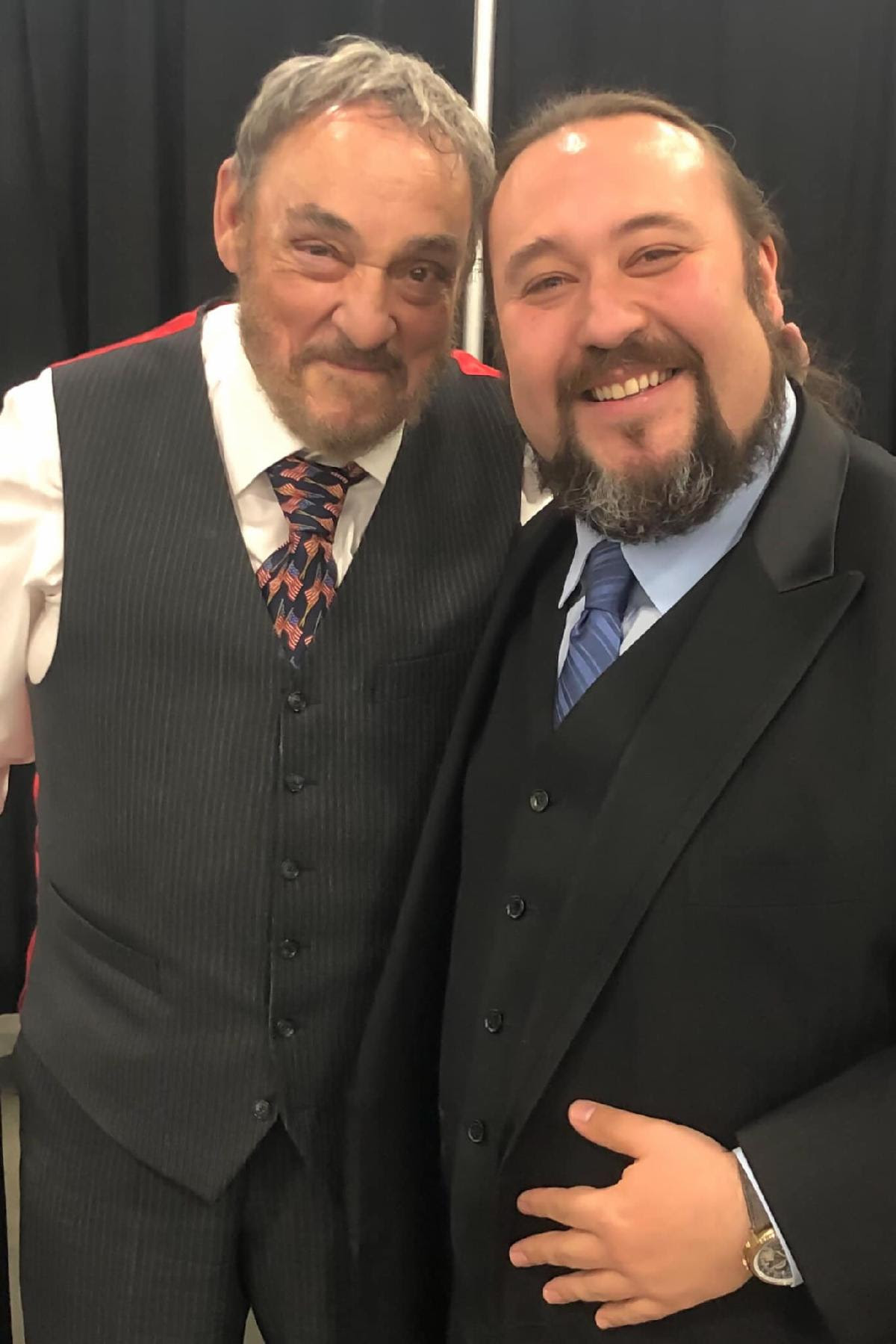 I think I just met my real dad…
Who remembers him as the professor in Sliders or as Agent Malone in the Untouchables? Of course we all remember him from Indiana Jones and Lord of the Rings!