Virtual Magic Shows –
Family
A brand-new way to experience live entertainment!
Paul Draper Virtual Magic Shows for Home Entertainment
There are 80 million school-aged kids in the U.S. under the age of 18 and more than 200,000 of them had their birthday today…without a way to celebrate. Let's fix that!
Thanks to streaming video, Master Celebrity Magician Paul Draper is bringing loved ones together for a hilarious virtual magic show where your children or esteemed guests can interact in real-time to make all the magic happen from their home.
A Brand-New Way To Experience Live Entertainment!
Are your kids quarantined and bored? Is someone missing their friends on their birthday? Have you decided to have a family reunion online?
While we're all staying home, you can now have celebrity entertainer Paul Draper perform his virtual magic show LIVE for your family and friends online!
Magician Paul Draper regularly performs at Disneyland, Off-Broadway, the Las Vegas Strip, and on international television shows. Companies like Apple, Facebook, Yale, and Hallmark, and celebrities, including Director and Producer J.J. Abrams, and Icon Dick Van Dyke have hired Paul Draper to perform for their employees, families, and guests!
Give your audiences the experience of an award-winning and internationally acclaimed performer that they will never forget. You and your guests from anywhere in the country will share a private, interactive magic show where everyone has a front row seat!
Today is the perfect time to celebrate, don't just let the weeks slip by. This offering is an opportunity to create impactful experiences now!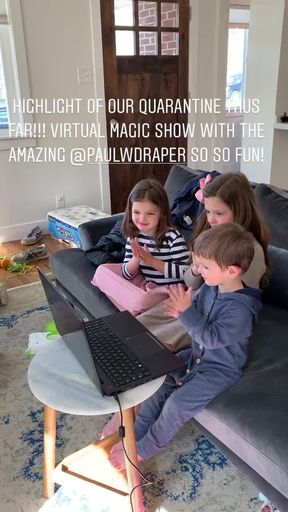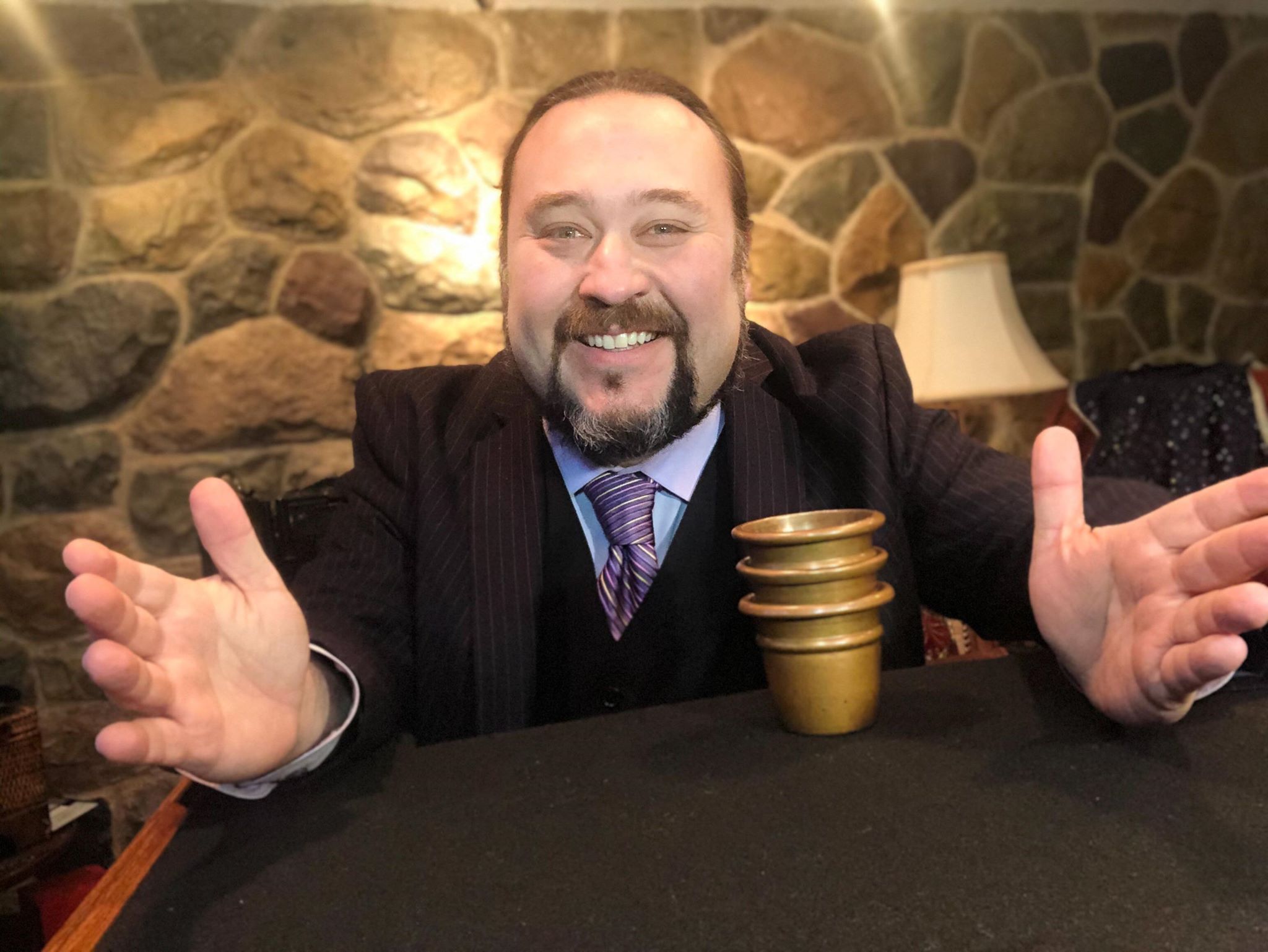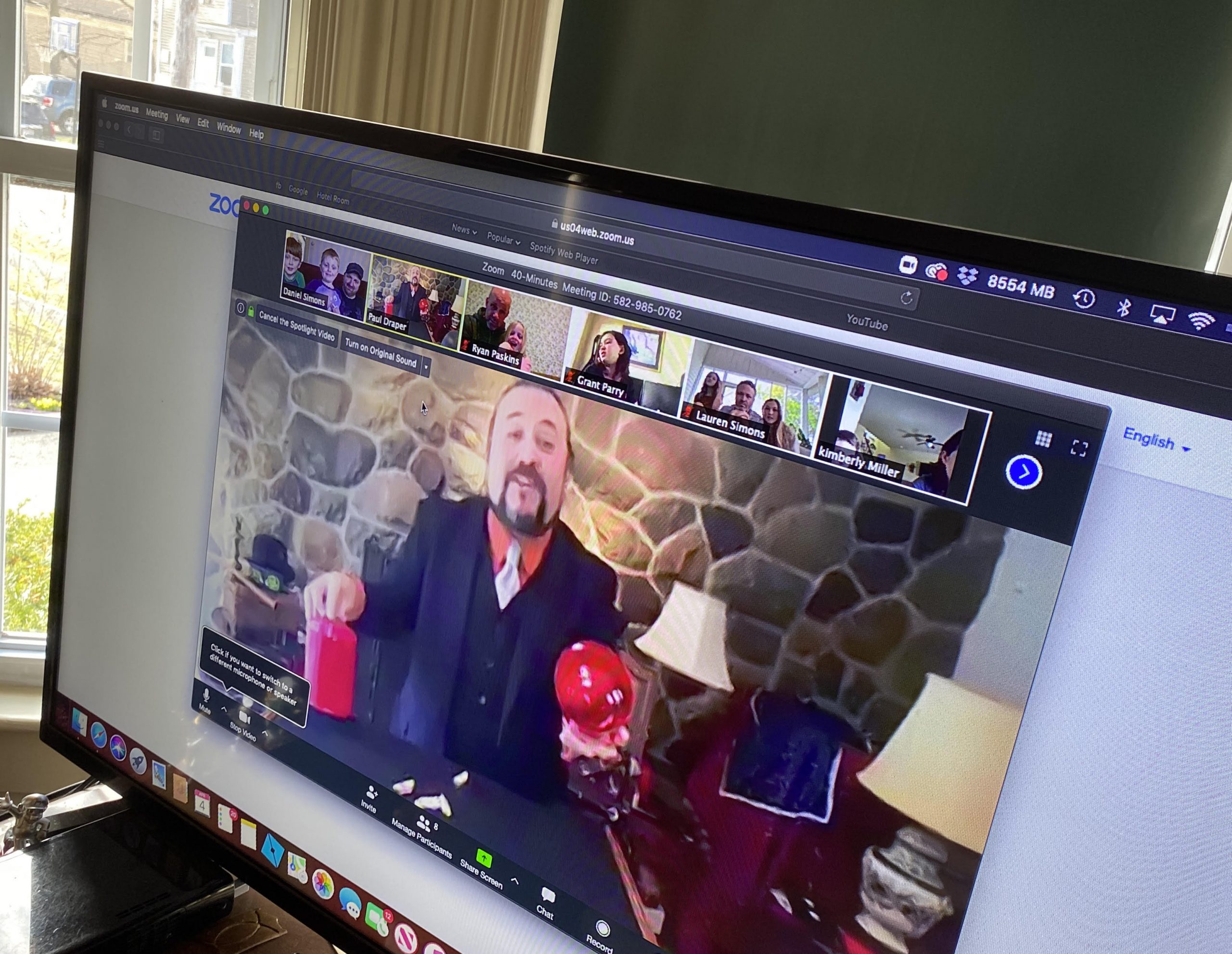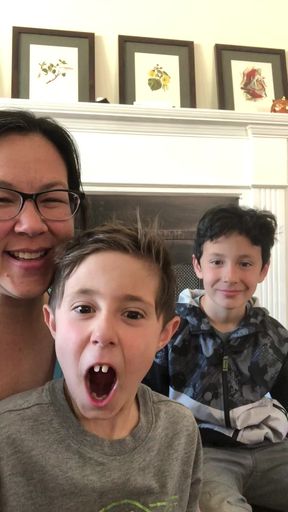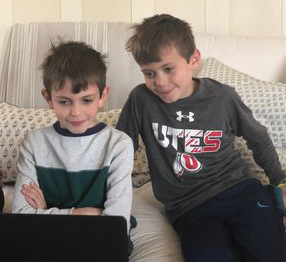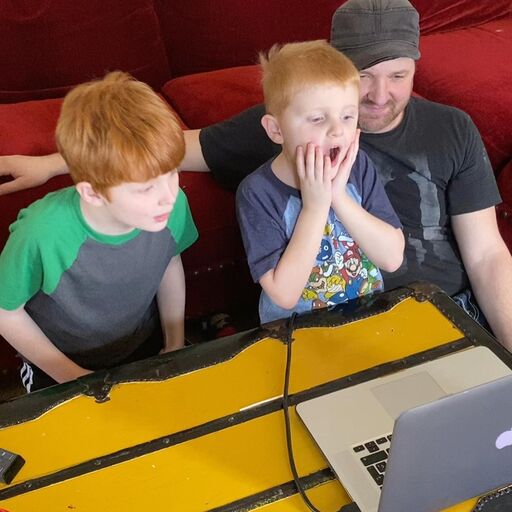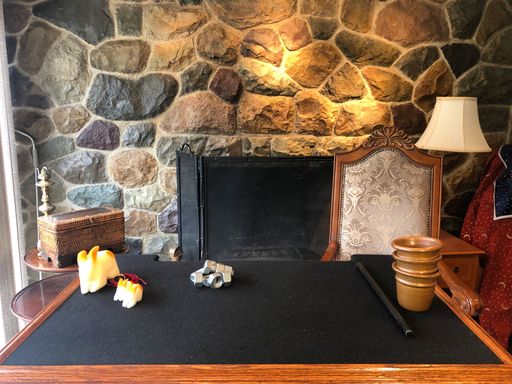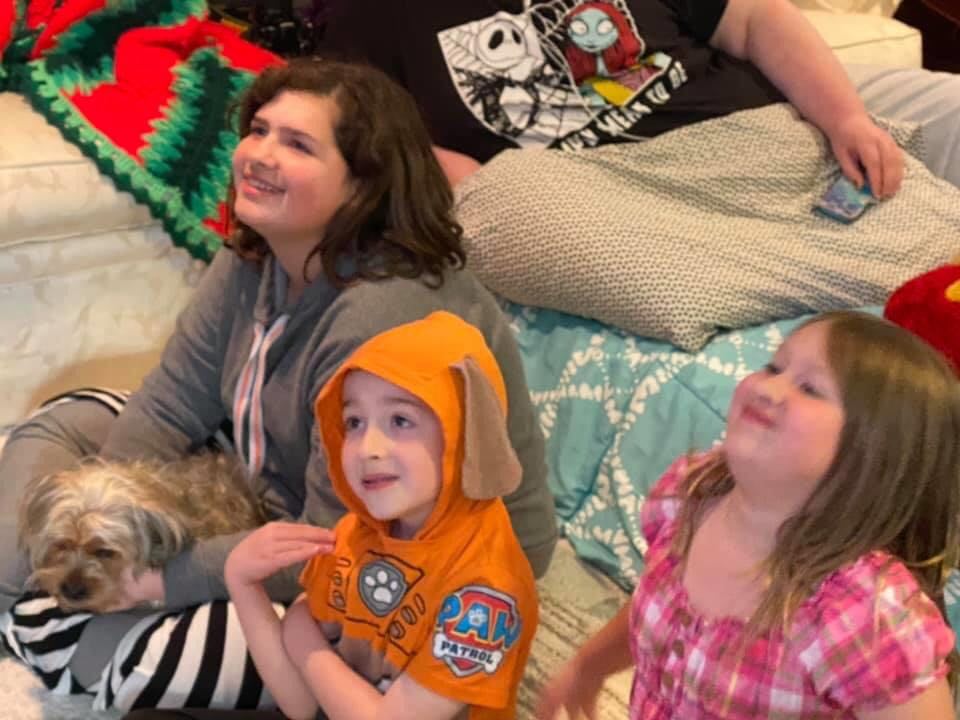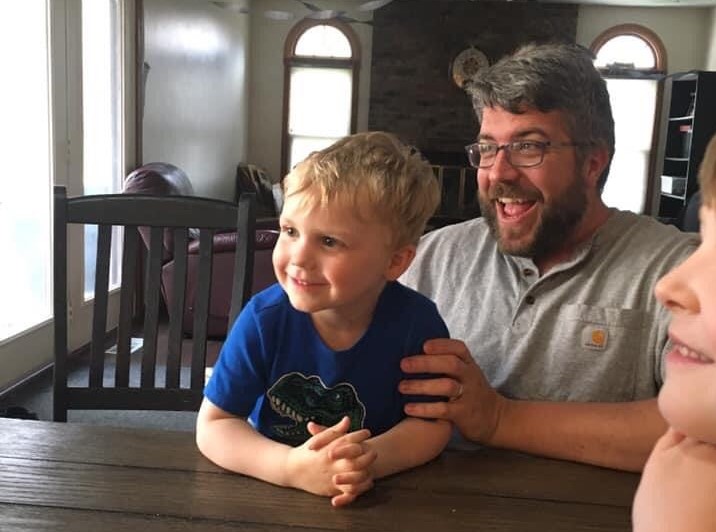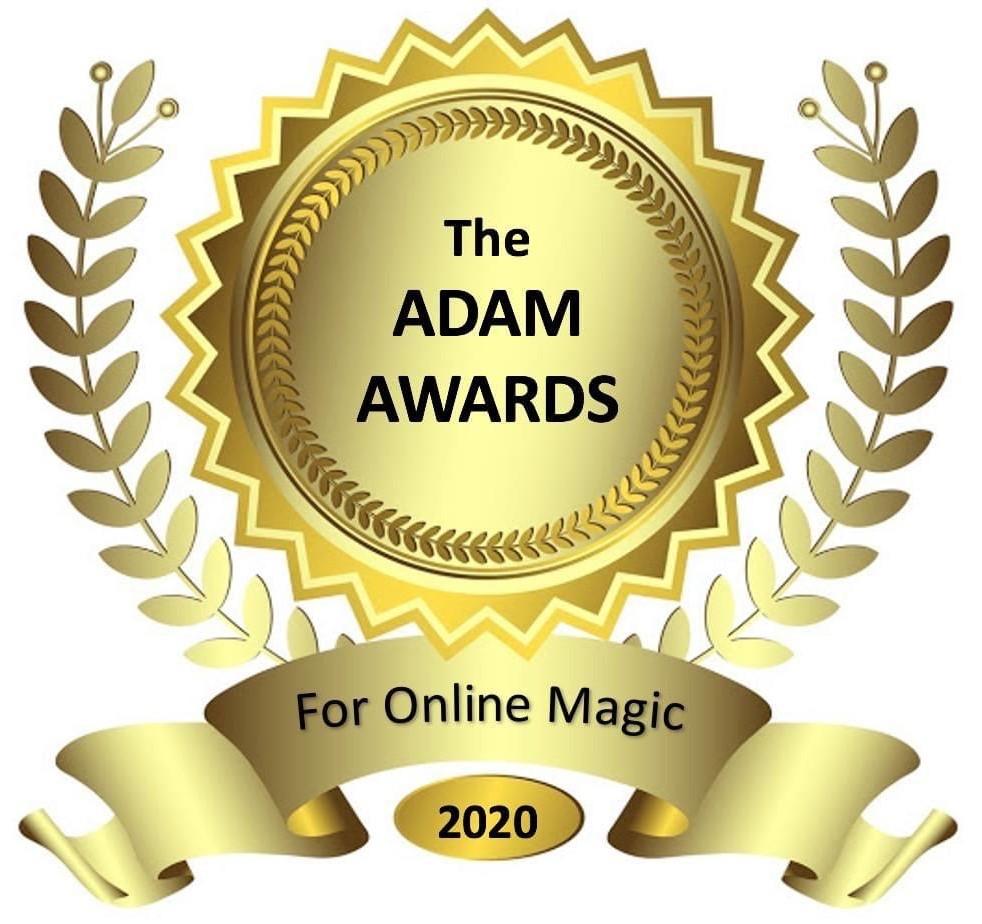 Customizing Your Virtual Magic Show
Once your virtual magic show is scheduled, you will receive a questionnaire to help facilitate a customized experience and your unique link for the live performances! Paul Draper's team will moderate the Zoom, Webex, Google, or Skype room live to help facilitate a great experience for everyone.
The virtual magic experience is perfect for: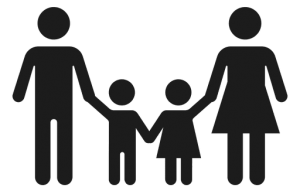 Families looking for a fun activity to do together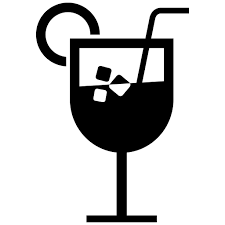 Virtual cocktail parties with friends

Team meetings, birthday parties, religious events and any other online gathering
Contact Paul Draper today for pricing on your online magic show!
Whether you are looking to entertain a small group of children or need entertainment for a large corporate event, Paul Draper offers a variety of virtual entertainment packages to meet your needs. Please contact us for pricing on your custom online magic show!
If you have lost your job and are taking care of kids on your own, Paul Draper is excited to offer deeply discounted prices and even free performances. These shows are subsidized by the scholarship money provided by members of Paul Draper's Patreon.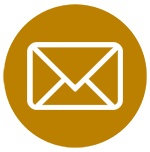 Reviews from Live Interactive Virtual Magic Shows
"Oh my gosh! Paul Draper, thank you so much for the wonderful Zoom magic show for the kiddos in my life (and even more thanks for giving the parents a much-needed reprieve from whatever it is they're doing to pass the time during social distancing). It was so much fun to see everyone entranced and/or participating, and I really appreciate that you adapted to such a broad age range, from toddlers to elementary school. Unsurprisingly, the rave reviews poured in! My nieces are practicing magic tricks, the usually shy birthday girl came out of her shell and was all smiles after we sang to her, and a couple of the boys are 'so excited they got to be in a real magic show for the first time!' I REALLY appreciate the time and care that you put in to making the show interactive, educational, and lots of fun. From the bottom of my heart, THANK YOU!"
"Our family of 8, along 30-something of our friends, just experienced the most wonderful magic show filled with amazement, humor, music, and history, all on the virtual platform of Zoom, performed by the world-famous magician Paul Draper. He offered us a flat rate per family, his show was the perfect length, lasting 30 minutes. He had kids help from our virtual audience with different magic tricks. It was incredible! It felt like he was in our living room with us. This was so helpful to so many families who were feeling stuck and stressed. Paul's show brought joy into our home. Also, I have six kids, ranging in ages 3-14, and they ALL loved it, which is a magic trick in itself!"
My family loved your show! I'd have to say the water tricks got the biggest reactions from them! They loved how you "heard" them catching your tricks and then tricking them again. The song and rings at the end was a great finale. My kids are 16, 15, 12, 11, 6, and 5 and you captured them all. Thank you!
"Paul Draper is a famous magician who travels the world doing shows, and we were lucky enough to get a magic show in our own living room! If your kids need a pick me up, you should contact him. My kids had the best time! Thank you again, Paul Draper! You made this an unforgettable birthday."
"He really was AMAZING and mind blowing and entertaining, even from a small computer screen! This was a brilliant idea and so fun!!"
"Thank you! You are truly amazing at what you do, and it was just what my kids needed… They got to feel like kids and experience true magic!"
"You really just made our whole week, maybe our whole quarantine. Thank you!"
Call Us
801-541-2976 or 702-979-4979