Shows
Entertainment customized to your needs!
A Variety of Entertaining Options…
Stage Shows

A customizable mentalism show is the perfect way to bring people together for a mesmerizing evening of entertainment! Ideal for galas, banquets, fundraisers, or any group event, as an entertainer, Paul Draper is flexible, inspirational, and guaranteed to deliver a magical, memorable experience.
TV Shows

ABC, History Channel, A&E, HGTV, Hallmark… These are just a few of the stations that have featured Paul Draper in their programming. If you are looking for a guest who can add a little magic to every presentation, let Paul Draper bring excitement and add academic expertise to your program.
Team Building & Keynote

Paul Draper is an expert in corporate culture and change management. Train your leaders with the very latest in the science of human capital management. Experience the most natural way to lead through change and empower your people to succeed in the world of today.
Virtual Shows

Since March 2020, Paul Draper has presented hundreds of online events. Give your audiences the experience of an award-winning performer that they will never forget. You and your guests from anywhere in the world will share a private, interactive magic show where everyone has a front-row seat!
Trade Shows

Don't just place a bowl of candy on your table and hope that it will stop the crowds. Take the initiative and hire an expert who knows how to gather an audience and collect the leads you are looking for! Paul Draper will ensure your success.
Close-Up Magic

Close-up magic brings the show directly to your audience, delighting guests with amazing effects performed right before their eyes!  During close-up and strolling entertainment, Paul Draper mingles with your guests for an experience that is engaging, personal, and unforgettable.
Master of Ceremonies

An emcee must be able to keep up the pacing of a show, keeping the audience engaged and entertained. Most importantly, an emcee must be able to seamlessly communicate information and fill time to fix any problem that may arise.
Entertainment to Education Ratio
When groups bring me in for keynote presentations, workshops, or shows, I always ask how they would like me to focus my time in the presentation. It can be 100% creative entertainment, 100% academic research, or something in between customized just for the needs of the event.
80% Entertainment and 20% Education
60% Entertainment and 40% Education
40% Entertainment and 60% Education
20% Entertainment and 80% Education
80% Entertainment and 20% Education
A workshop that is 80% entertainment could be a class teaching everyone how to juggle with 20% of our time focused on job instruction skills.
60% Entertainment and 40% Education
A presentation that is 60% entertainment and 40% teaching is a great time for a day of training on public speaking or teamwork.
40% Entertainment and 60% Education
A class that is 40% entertainment and 60% educational content could be geared toward leadership and management.
20% Entertainment and 80% Education
A lecture that is 80% research and 20% entertainment could be filled with transferable, actionable data on patient or employee safety.
100% Educational
A keynote that is 100% research could be a keynote on neuroplasticity, neonatology, or the historical war studies of Bedouin pastoralists. 
One man show.
Hundreds of possibilities.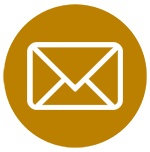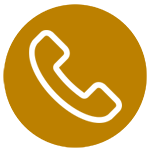 Call Paul Draper!
801-541-2976
or
702-979-4979