Virtual Magic Shows – Corporate
A brand-new way to experience live entertainment!
Paul Draper – Virtual Magic Show for Corporate Entertainment
Since March 2020, Paul Draper has presented hundreds of online events and virtual magic shows, more than any other magician in the country. He sometimes performs as many as six shows a day for groups as small as 20 and as large as 2,000.
Paul Draper's virtual magic shows have been experienced online by the CEO of Burger King, the inventor of Siri, and many corporate groups like Nokia, HP, Sotheby's, the American Academy of Neurology, and national healthcare summits.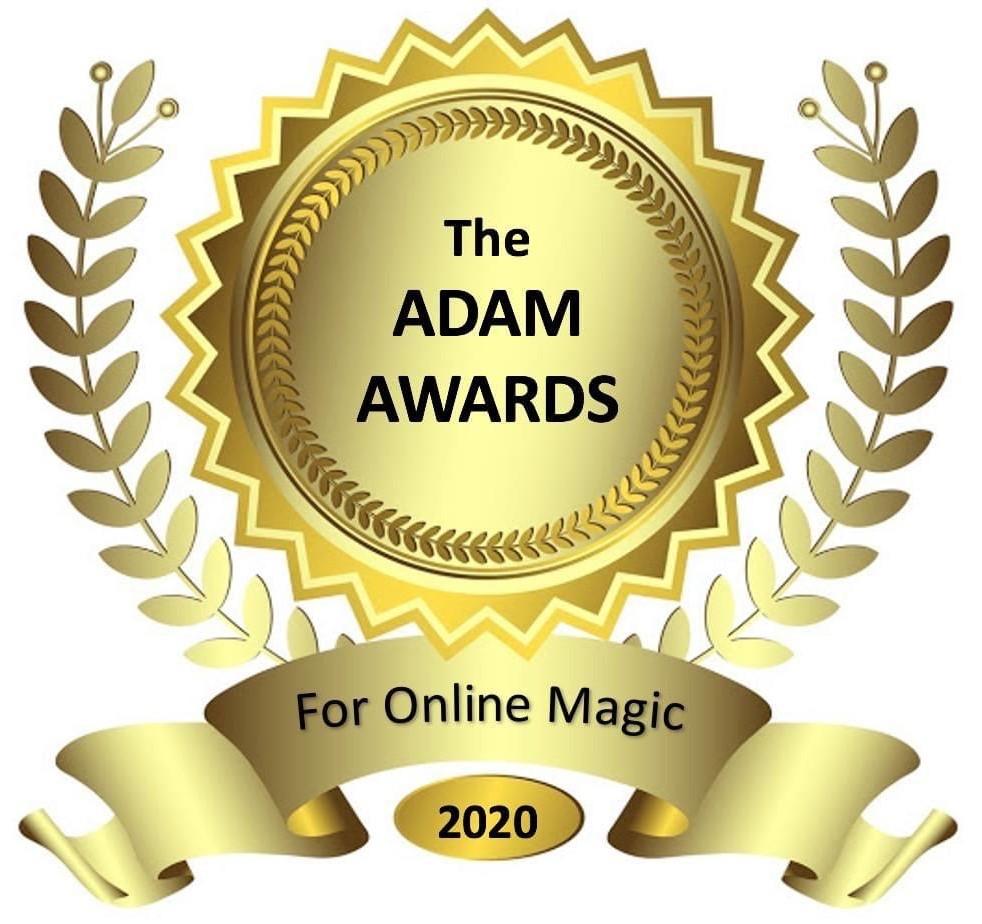 Virtual Magic Shows and Online Events!
Give your audiences the experience of an award-winning and internationally acclaimed performer that they will never forget. You and your guests from anywhere in the world will share a private, interactive virtual magic show where everyone has a front row seat!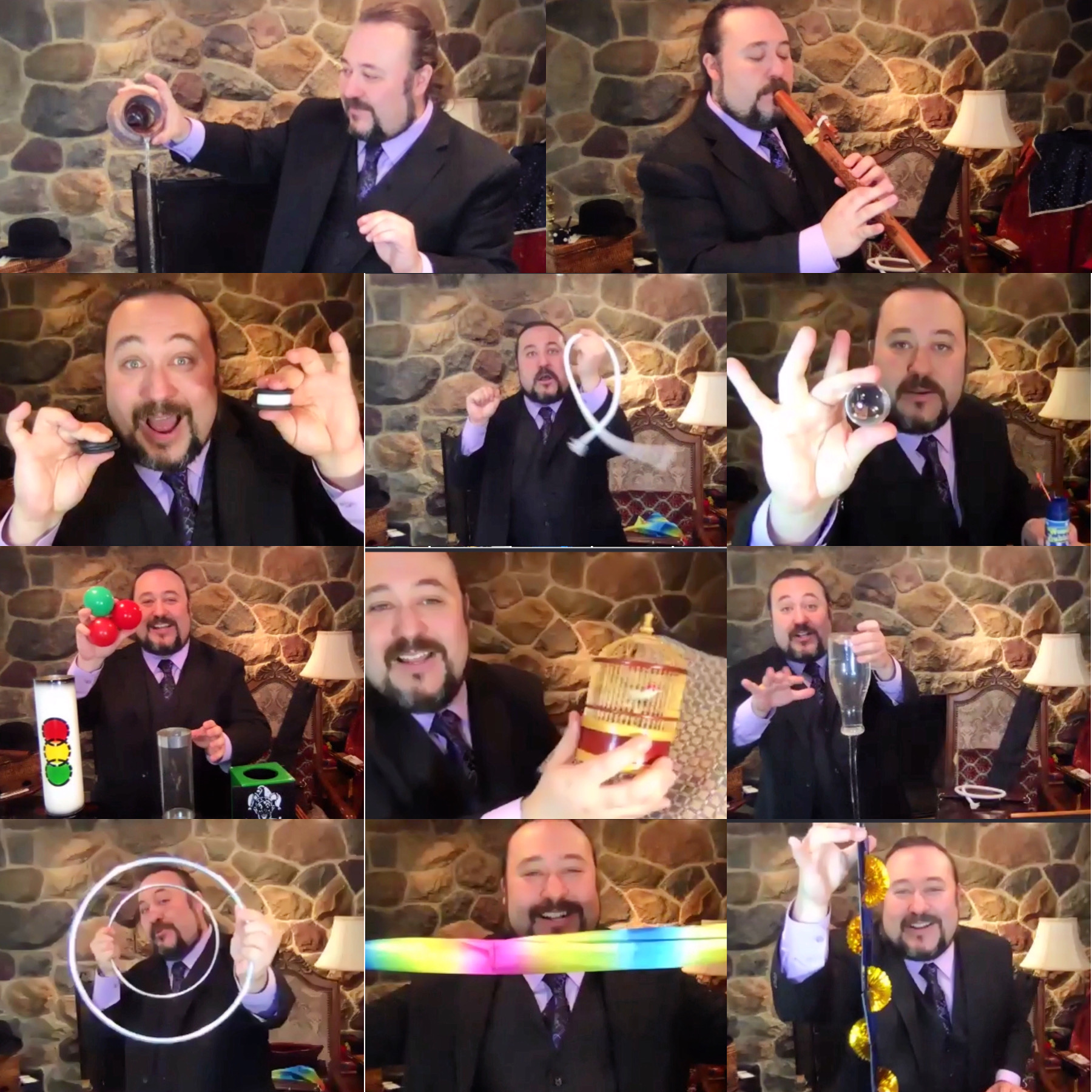 Customizing Your Online Show
Once you engage Paul Draper for your event, you will receive a questionnaire to help facilitate a customized experience and your unique link for the live performances! Paul Draper's team will moderate the Zoom room live to help facilitate a great experience for everyone.
Call on Paul Draper to provide insights that will help you create the most engagement, generate the best interactivity, implement the right technology, and offer bespoke experiences for smooth, polished results. 
If you are looking for audience engagement that is highly interactive, delightfully fun, and full of wonderful surprises performed live and online, Paul Draper can help you succeed! 
Contact Paul Draper today for pricing on your virtual magic show!
Paul Draper offers a variety of online packages to meet your needs. Please contact us for pricing on your custom online magic show!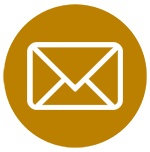 Quality Live Online Entertainment
If you are looking for an engaging performance of well-executed magic performed live and online, Paul Draper is available!
Here is a quick run-down of some of the customizable virtual shows and presentations Paul Draper currently offers. Draper can also create an original show or presentation customized entirely to your needs: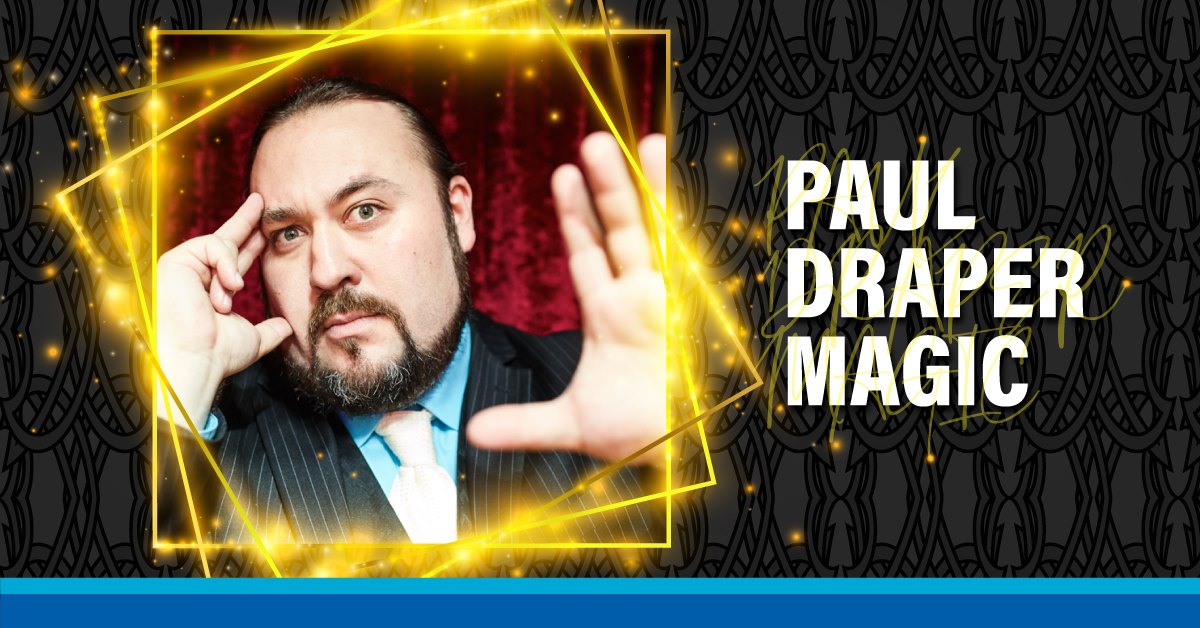 Corporate Mind-Reading & Magic Show:
Paul Draper acts as your guide to the secrets of human nature and wonders of the universe, breaking the laws of physics and defying the rules of reality. Draper will make you laugh, gasp, and question the world as you know it.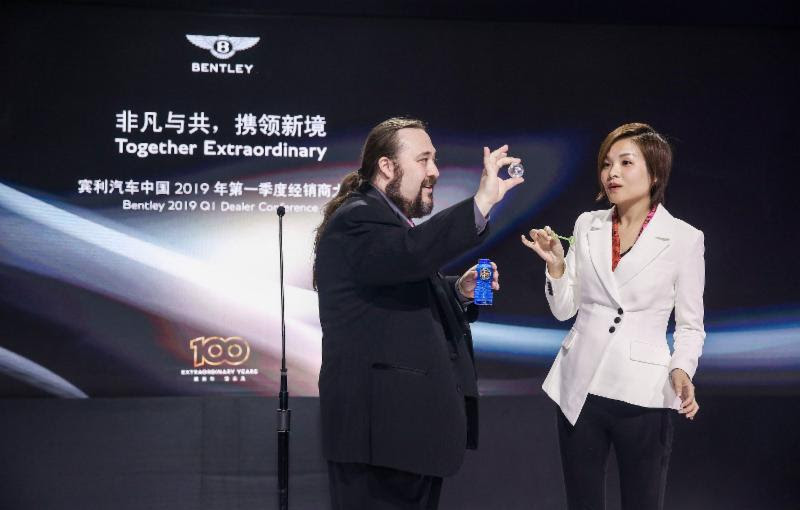 Corporate Keynote: "How to Thrive in Times of Technological & Culture Change: Tools to Help You Pivot"
Please let me know if your organization would be interested in adding this offering at your next online meeting! This can be presented with a focus on tools for leaders and managers or with a focus on personal growth and development.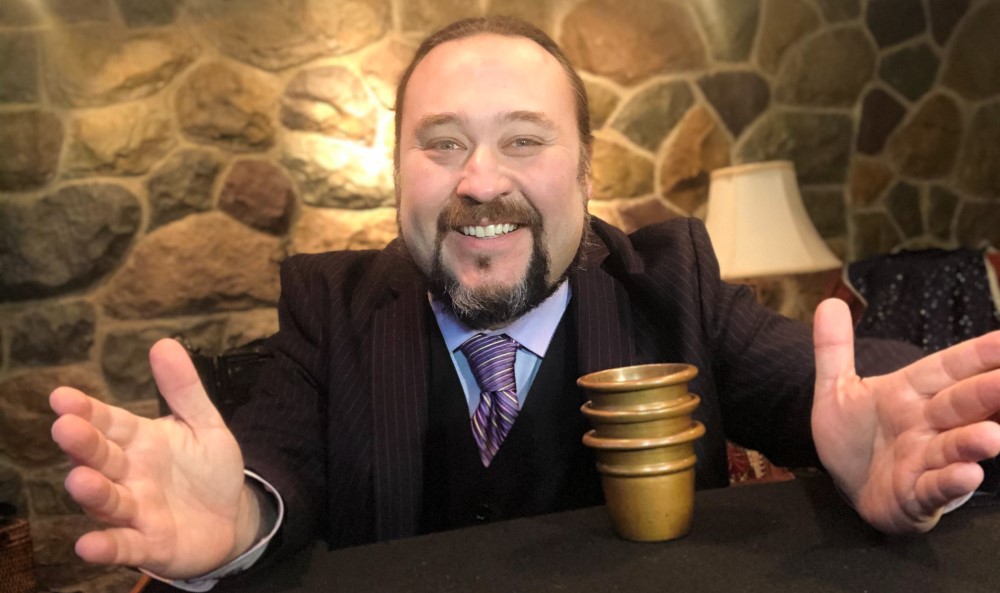 Family Magic Show: 
This charming offering has been presented more than 250 times since March! This family-friendly show is a delightful experience filled with surprise and wonder for all ages.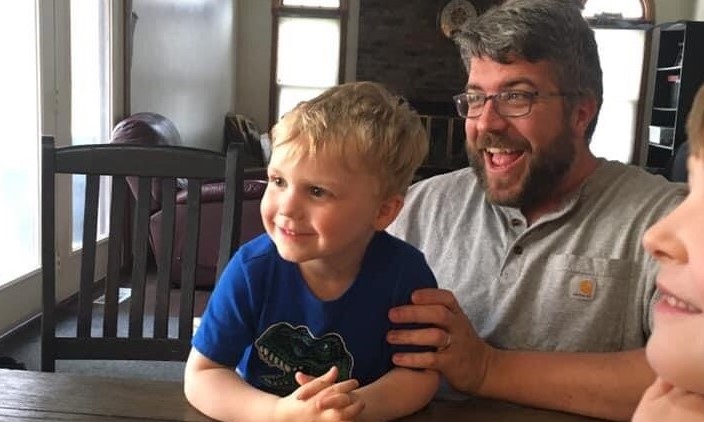 Interactive Magic & Silliness for Kids Aged 3 to 10: 
Paul Draper has been presenting these shows almost daily since March, and they are inspired by Blue's Clues, Mr. Roger's Neighborhood, Dora the Explorer, Barney, and all great kids shows that feature kid-focused interactions and play!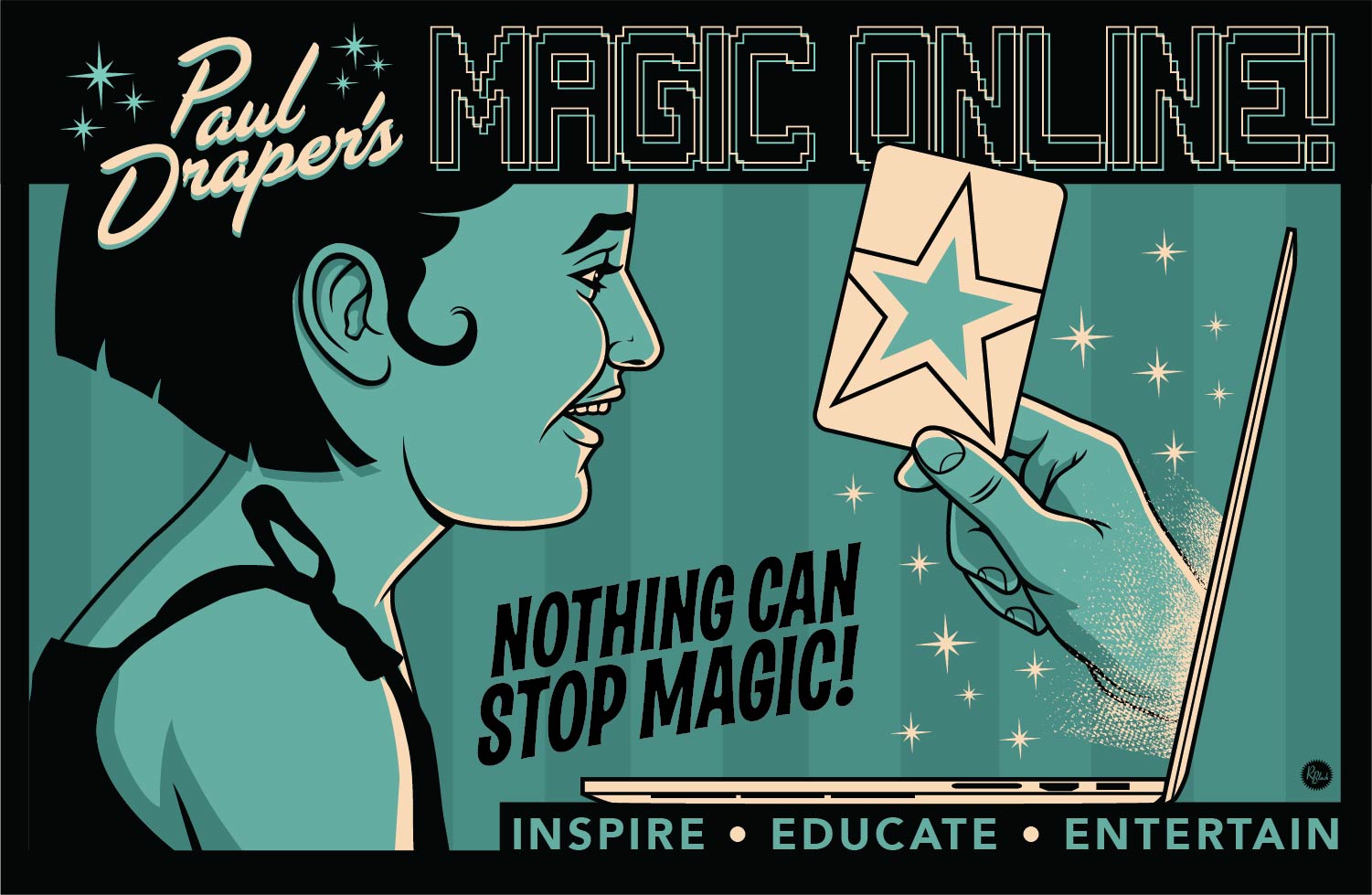 Free shows for those in need: 
It is Paul Draper's great honor to offer free shows to hospitals, homeless shelters, women's shelters, Title I schools with 80% or more of their population below the poverty line, and for families who have lost their jobs. Draper is also happy to partner with your organization to donate a show to your sponsored charities and 501(c)(3) groups.
Thank you to Patreon members for making these shows possible: www.Patreon.com/PaulDraper
Please let us know if there is a university, birthday party, corporate meeting, conference, or event that could use Paul Draper's customized magical entertainment! 
Reviews from Live Interactive Online Shows
"Paul Draper….. An Engaging Performer with well-executed Solid Magic!"
"Everybody has got to see Paul Draper. He will amaze you, surprise you, and absolutely charm you!"
"Paul Draper weaves together miracles with song and storytelling. An evening with Paul is an evening well spent. You will find yourself amazed, surprised, and wholly satisfied. Paul Draper gets my highest recommendation for virtual magic wizardry."
"Paul Draper is the acknowledged master of translating magic into a delightful, fun, and amazing online experience.  You will feel as if he's in your living room, yet you will be transported to a magical land — the best of both worlds!  And he even manages to make it educational! An added plus for all ages!"
"I had the fantastic opportunity to view Paul Draper's amazing virtual show. I loved how he engaged with his audience in spite of the physical separation. I highly recommend this show if you have not had the opportunity to see it. If you have already seen Paul Draper, you know what I am talking about and will likely run to see him again!" 
"Paul Draper is the #1 Zoom performer in America."
"While watching Paul Draper's Zoom show, Penn Jillette uttered, 'Very nice!' many times. This is the highest praise he has given to a Zoom performer."
"A great Zoom show leaves the screen and comes into your house. It was so great to have Paul Draper over last night."
"Watching Paul Draper's show was just what I needed! I laughed, my brain hurt, and it was a joy to watch!"
"I am completely captivated by Paul Draper's abilities to entertain and enchant.  Paul is a delightfully extraordinary entertainer who combines music and magic to deliver unique and distinctive performances."
"Paul Draper is both charming and delightful. His magic is top-rate and his presentation will fit any audience imaginable." 
"Paul Draper is a bright light of positive energy that shines vibrantly through the portal of Zoom.  His stories and close-up magic are the vaccine that returns happiness to our spirits."
"The magic show by Paul Draper was by far the most fun event we've organized this year for all employees and families. He had tricks for kids of all ages and adults alike. We had never done a virtual social event in the past, and this was a great success thanks to Paul's customized magic show. I would recommend him for anyone looking to have an online team event."
"Paul Draper, thank you for the wonderful show just now on the Virtual LevelUp Conference. It was much needed during a difficult time we are all going through. You are a true entertainer and a special blessing to this world. Keep up your wonderful attitude and work!"
"Paul Draper did an online magic show for my Boards of Directors and was really fantastic. Everyone had a great time and really enjoyed the show. It was a great success. I'm passing along his contact information to others looking for a fun virtual evening of entertainment. Bravo Paul!"
"Thank you for entertaining us, Paul!! What fun it was. You are a man of great energy and talent. :)"
"Paul Draper has taken virtual shows to a new level with his power of personality and dynamic performances! He's the best!" "
Call Us
801-541-2976 or 702-979-4979