Welcome to November's Mysteries of the Mind monthly newsletter!
"At times, our own light goes out and is rekindled by a spark from another person. Each of us has cause to think with deep gratitude of those who have lighted the flame within us." – Albert Schweitzer
Happy Thanksgiving!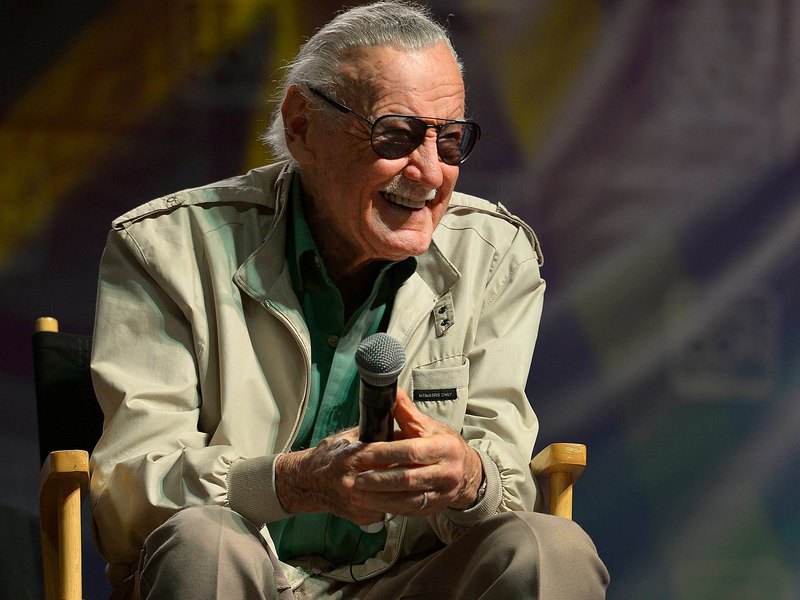 "I used to be embarrassed because I was just a comic-book writer while other people were building bridges or going on to medical careers. And then I began to realize: entertainment is one of the most important things in people's lives. Without it, they might go off the deep end. I feel that if you're able to entertain people, you're doing a good thing." – Stan Lee
I like you.
You receive my newsletter because you are someone I like & admire! I'm honored and grateful that you are here.
Thank you!
This month and next, I am excited to gather with family and friends this season for dinners with traditional feasts and gift-giving celebrations. The rituals we enact during this season – the stories, histories, miracles, and profound meanings we share – delight me both as a magician and as an anthropologist. This is a time to give and a time to share. I'm busy making a list of all that I am grateful for: it helps me to see how lucky I am and inspires me to be more generous to others.

It has been wonderful to see and participate in the generosity of my community, where bags of groceries are donated to feed the homeless and coat drives are stacking up supplies for those in need. On a larger scale, I have been so very fortunate to be brought in as an auctioneer to gather money for charitable organizations all over the US to help make a difference in communities from my home state of Utah to California to Texas. In my career, I have made it a priority to work with philanthropies at their banquets as a performer and auctioneer. If you have a favorite charitable organization, let me know so that I can reach out to them. I'd love to help!
After decades of working with charities and seeing the incredible work that it takes to organize dinners, speakers, entertainers, and ticket sales, how silent auction and live auction items were gathered from supportive board members or companies to sell at their events, I had a unique perspective on the financial and emotional investment that an event like this can be for its organizational team.
But I had always wondered about the people in the audience who wanted to give money to the charity and didn't particularly want a donated photograph, a pearl necklace, or a basket of wine. What about those people who were ready to donate but were outbid on everything? Did their hosts just plan to let them leave the event and lose the funding that they'd come prepared to give? This year, I have added a new strategy that I refer to as auctioning "invisible items." During the auction of "invisible items," the audience doesn't receive a prize or a gift; instead, I simply give them a platform to bid on an item like a life-changing scholarship or vital piece of equipment that will be donated directly to the organization we have gathered to support.The process shows how, working together, we can raise thousands of dollars for a charity or event at no extra cost. I've helped raise money for sick children, families in need, youth leadership training, school equipment, mentors for at-risk youth, leadership and diversity training in schools, food for the homeless, and supplies for students with disabilities. So far this year, I have used this incredible request to raise an additional $100,000 in funds for charities beyond the numbers they have been able to reach in previous years.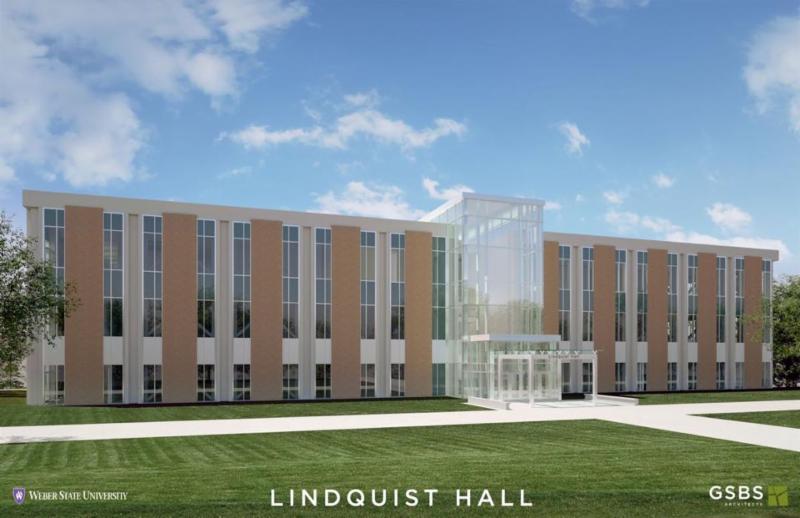 In other exciting news, Weber State University has asked me to perform and emcee at the grand opening of their new $35 million (and nearly 120,000 square foot!) Social and Behavioral Science Building on January 7th! I was in the first graduating class of anthropology majors from this university, my undergraduate alma mater, and I am honored to return to assist with the ceremony for the new facility.
From December 17th through New Year's Eve, I am still available for Holiday Party Bookings. Let me know who to contact if your company or group is looking for entertainment.
If you know anyone who could use my services,please remember that referrals from friends are over half my business! I am available for corporate banquets, trade shows, morning energizer meetings, and all your other special events. I'm never too busy for you or your friends.
LATEST DEMO VIDEOS:
MENTALISM: https://vimeo.com/204305664
KEYNOTE: https://youtu.be/qHRqWDxa4QQ
STROLLING: https://www.youtube.com/watch?v=bbD5QBiHh24

"One of the things I learned the hard way was that it doesn't pay to get discouraged. Keeping busy and making optimism a way of life can restore your faith in yourself."

– Lucille Ball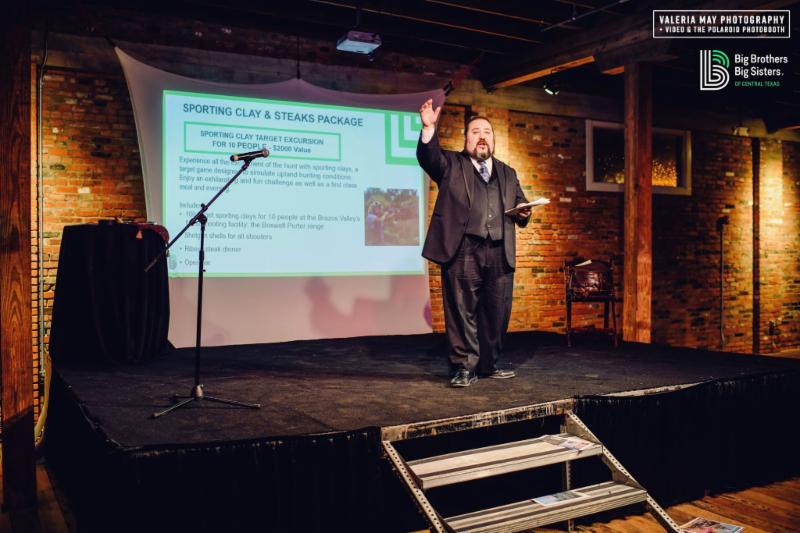 A podcast about DRAMATURGY featured me as a guest:
https://context.fireside.fm/4?fbclid=IwAR1gCEuGlNqDtXVLWShoTDTTKDQdRBPRFz-mwT7ylJlNSLnmP-HDbs8_PSg
"Paul is a stealth dramaturg, but he's best known for his work as a magician and mentalist. He's also a cultural anthropologist! So we talked about the historic role of magic in society and its evolution from religious practice to a form of entertainment and commerce!
Because when you have magical anthropologist on hand, you gotta ask all these questions."

On this episode of The Context, Paul talks to me about:
· His journey into dramaturgy. As a young Jewish person in Salt Lake City, he was the go-to religion consultant every time anyone put on a production of Fiddler on the Roof.
· His journey into magic, which was based largely on the desire to have magical powers as a little kid.
· How he came to be a student of magic and how his personal religious scholarship encouraged a deep dive into the role of magic in society
· How historical, literal witch hunts changed the nature of his profession
· What real-life skills he's developed for his mind-reading shows, including how he's honed his instincts for lie-detection
· His ethical obligation to let folks know that he doesn't do real magic and how even with that disclaimer, he's occasionally picketed by religious groups for doing sorcery
· How he meaningfully engages with his audience
· What I should do about my loved ones who are pretty sure they get messages from ghosts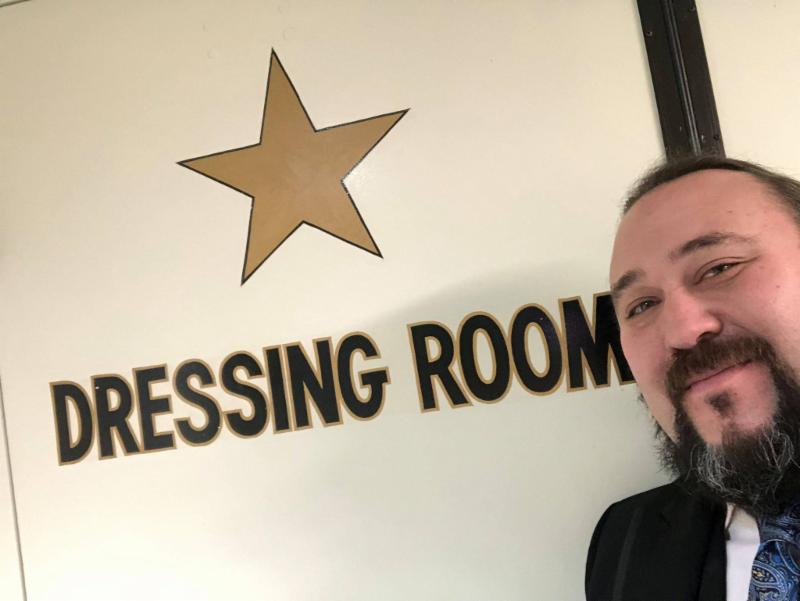 This week in Mentalism:
I was on the college station in College Station! Thank you, Morning Candy at Candy 95 in College Station, Texas near Texas A&M!
You can watch some amazing things that were originally created to be heard on radio.
A little more fun on the radioat Candy 95 in College Station, Texasnear Texas A&M University
https://www.facebook.com/candy951/videos/486812368393779/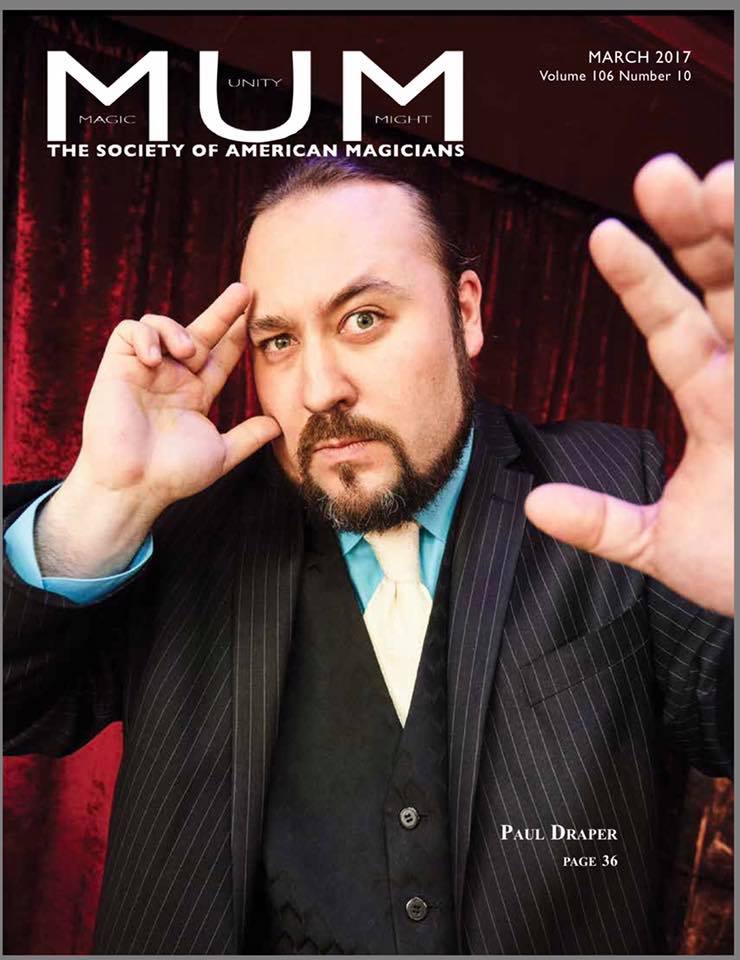 MUM
I've been writing a monthly column for MUM Magazine that goes out to all of the members of the Society of American Magicians. Just sent in my article for November! Have you been reading the column so far? Sign up here:
https://www.magicsam.com
Appearances:
Real Estate Event
Laughlin, Nevada
November 10th
Boys and Girls Club
Bryan/College Station, Texas
November 11th
Gilbert Construction
Cedar City, Utah
December 1st
Penguin Magic
Columbus, Ohio
December 3rd
Helena Motors
Helena, Montana
December 6th
Jackson Contractor Group
Missoula, Montana
December 8th
SLC IBM Christmas Party
Salt Lake City, Utah
December 9th
Nightingale College
Salt Lake City, Utah
December 10th
Private House Party
St. George, Utah
December 13th
Private Corporate Event
Delta, Utah
December 14th
Private Corporate Event
Seattle, Washington
December 15th
Smoke & Mirrors
Philadelphia, Pennsylvania
January 4th-5th
Weber State University
Ogden, Utah
January 7th
House of Cards
Nashville, Tennessee
January 8th-10th
Tennessee Theater Festival
Murfreesboro, Tennessee
January 10th-13th
Utah Theater Association Festival
Salt Lake City, Utah
January 17th-19th
Holladay Arts Council
Holladay, Utah
January 25th
Lakeland University
Plymouth, Wisconsin
February 7th
Corporate Event at The LINQ
Las Vegas, Nevada
March 4th
Poof! Too
Hermosa Beach, California
March 23rd
FanX
Salt Lake City, Utah
April 18th – 20th
Mountain View High School
Santa Clara, California
June 7th