"America has only three cities: New York, San Francisco, and New Orleans. Everywhere else is Cleveland."
– Tennessee Williams, American playwright
This month, I've just returned from New Orleans and am just about to head off to San Francisco. Next up: New York! And lots of Cleveland! Ha!
In truth, every place I travel across America has its own rhythms, cuisines, art, culture, history, and heritage that I love to experience.
New Orleans: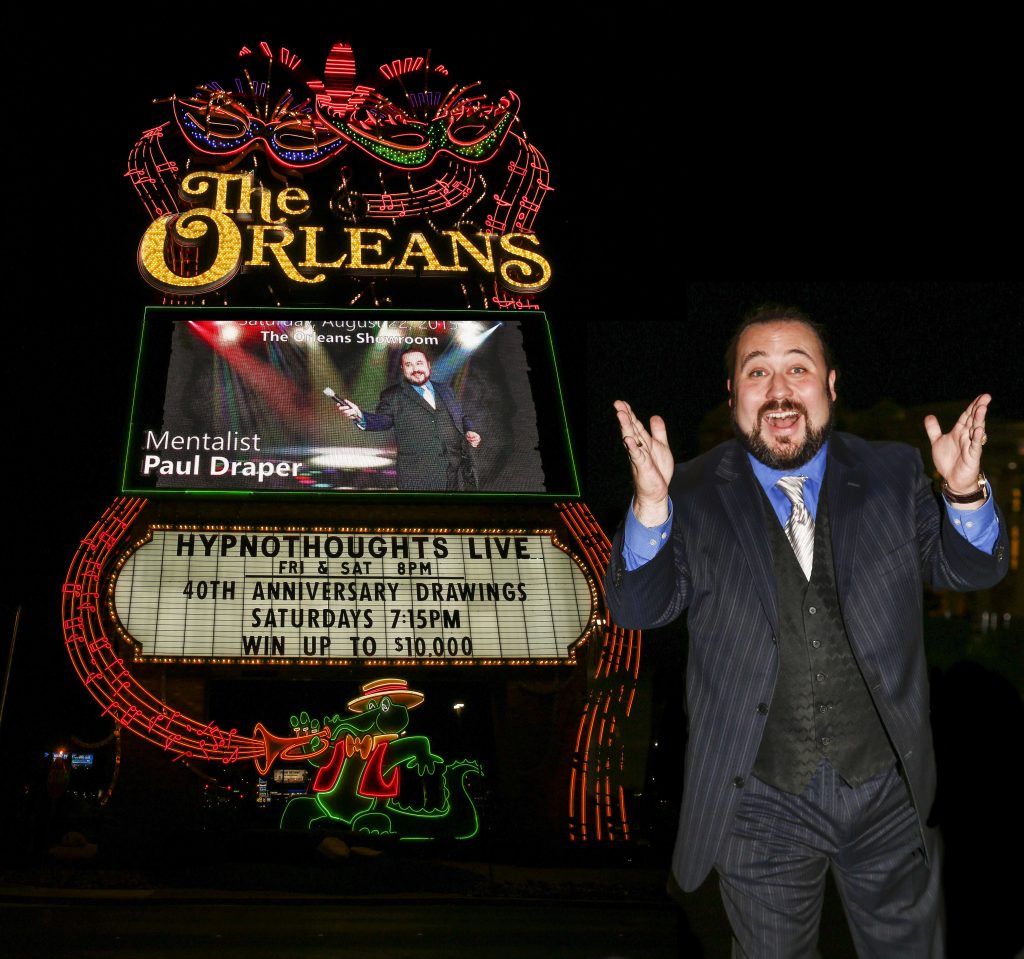 When I began my full-time professional magic career, the Bourbon Street Casino was the first casino in Las Vegas where I had a regular show. The Orleans was the first casino to put my face on the marquee. This week, I had a wonderful sold-out show at a hidden, second-story speakeasy on the actual Bourbon Street in the real New Orleans!
Isn't it beautiful how life comes full circle?
FanX: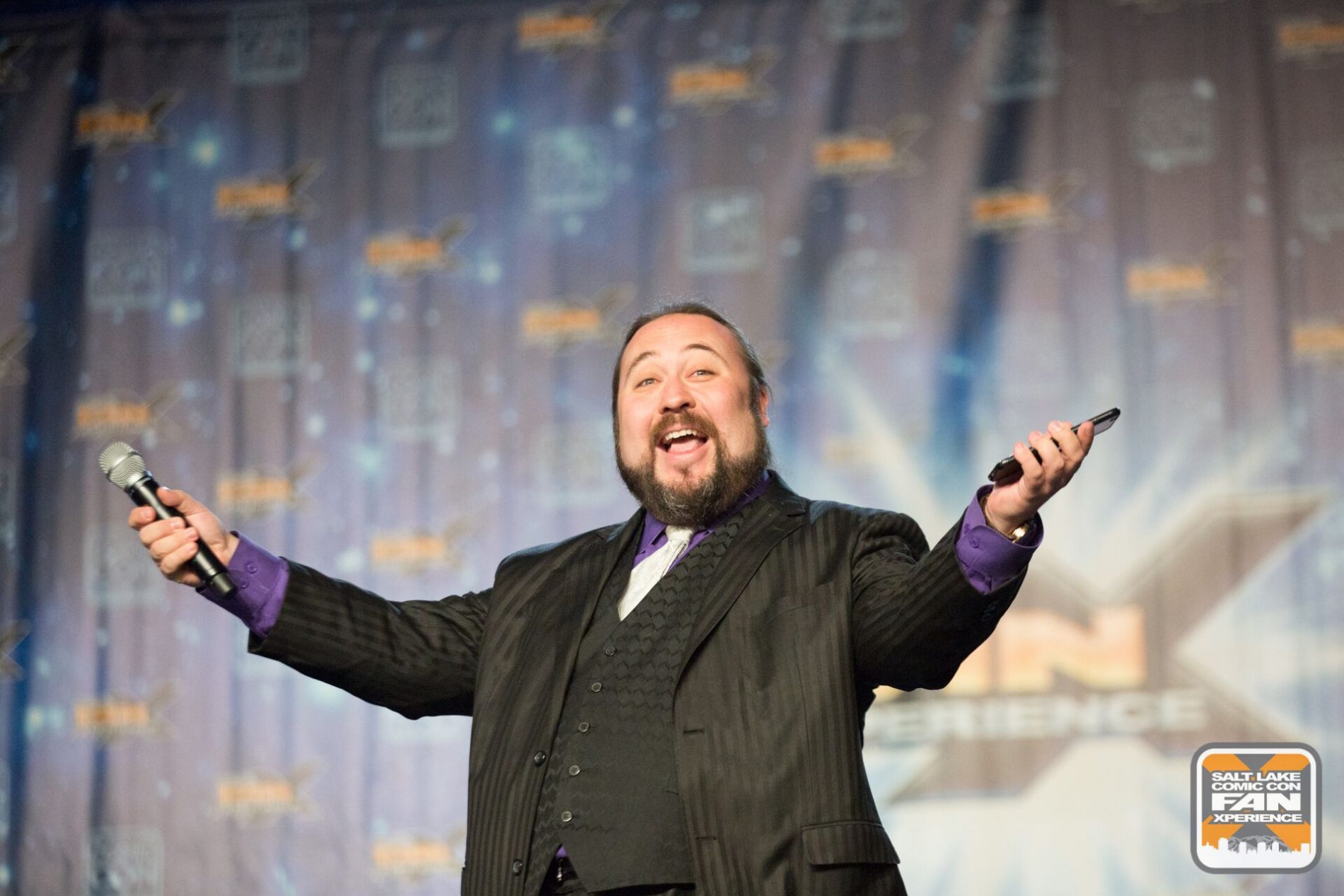 I will be appearing again at FanX® Salt Lake Comic Convention™ in September performing, moderating panels, and interviewing celebrities! Will you be there?
Watch Here
My Hometown City Hall:
This five-foot-tall image created by artist Jim McGee is now hanging alongside nine other portraits in my hometown city hall.
Each piece of art comes with a statement from the subject about their experiences living in Holladay, Utah.
Visit the art in person or my Facebook page online to find out more!
Opening Act for Houdini:
Artist Alan Firestone hand-painted this stunning alternative history poster! Wow! I'll be taking this artwork to be framed this week. Thank you, Alan, for the beautiful gift. As we know, Houdini died on Halloween night in 1926 and didn't make it to the show, so it looks like we will be going on without him! (But I bet you could catch him after the show during our midnight séance!)
---
Finally, I want you to know that if there is ever anything I can do to make your life better, you can count on me! Just email or call any time.
If you know anyone who could use my services, remember that referrals from friends are over half my business! I am available for corporate banquets, trade shows, morning energizer meetings, and events. I'm never too busy for you.
Your friend,
Paul Draper
Paul@MentalMysteries.com
MentalMysteries.com
801-541-2976
Websites:
wwww.PaulWDraper.com
www.MentalMysteries.com
www.AnthropologyOffice.com
www.helpinghospitalsheal.com
LATEST DEMO VIDEOS:
MENTALISM: Watch Here
KEYNOTE: Watch Here
STROLLING: Watch Here
"Someone is sitting in the shade today because someone planted a tree a long time ago."
– Warren Buffett
---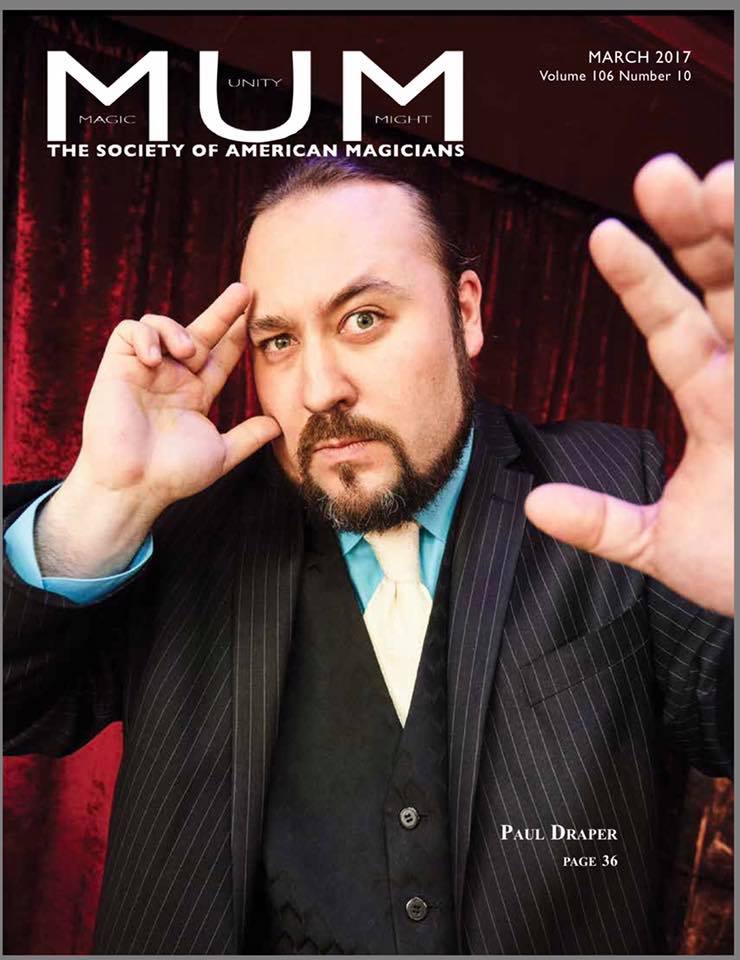 MUM & Reviews
I've been writing a monthly column for MUM Magazine that goes out to all of the members of the Society of American Magicians. Just sent in my article for September! Have you been reading the column so far? Sign up here
---
In New Orleans's famous Jackson Square, I enjoyed this wonderful street performer playing the water-glasses! The last time that I saw him perform was about a block away from this very spot in 2002! Sixteen years later, now in his eighties, he is still living a beautiful life filled with music.
When I first ran across him all those years ago, I was still an anthropologist, and it was a time before the advent of cameras in phones. I took a shot of him with my SLR camera and kept walking. He shouted after me, "So you could afford a camera, film, and development, but you couldn't afford a dollar for my tip glass? You'll remember that every time you look at my photo." Of course, I ran back and tipped him in 2002, and I gave him another $25 during this trip!
Watch Here
---
I Can Read Your Mind
Paul Draper, blindfolded with duct tape, steel coins, and a leather mask, can still peer into your thoughts and read your mind!
Check out this fun, quick clip from a recent corporate performance:
Watch Here
---
TAOM (Texas Association of Magicians)
August 31st – September 3rd in Houston, Texas!:
Watch This