"It's not what you look at that matters, it's what you see."
– Henry David Thoreau
Sometimes as a magical entertainer you are blessed with beautiful moments of real magic on stage because of amazing audience members and their adorable children. There is no better way to describe the goal of my profession than this image.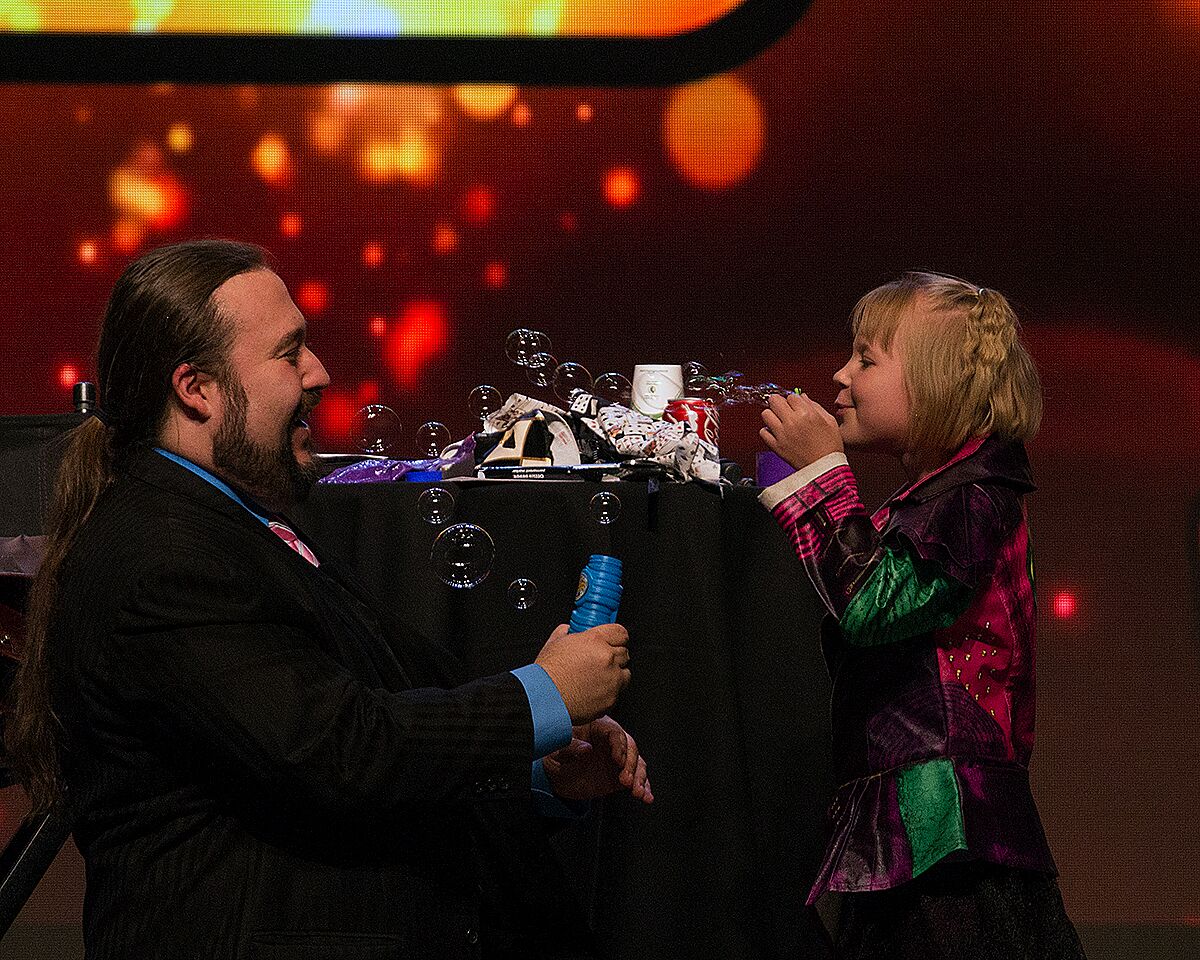 ---
What are you doing for Halloween? I will be performing in the jewel box CLOSE-UP GALLERY in Hollywood at The Magic Castle from October 24th – 31st as the Early-Early Performer. The 8 day week will fill up fast, so get your reservations in now. I'll be presenting 32 performances over the 8 days. So start your evening off right with some fun spooky magic. I'm on from 5pm – 7pm.
This also means that I am available in the evenings in Southern California for your Halloween parties and midnight Séances. I have been an expert on the history of Séance for History Chanel and A&E and last year was the medium for the 89th Official annual Houdini Séance held in a beautiful Vaudeville theater in San Fransisco. Let me know if you would like to add me to your Halloween or Holiday Line up.
---
The theme of Halloween week at The Magic Castle this year is Dia de los Muertos-the Day of the Dead! (Celebrated on November 1 & 2, but who's counting).
Here are some Fun and Interesting facts about the Day of the Dead:
View Here
---
Did you Know Halloween may be more Irish than American in origin and trick or treating has only been going on in the US since after WWII? Enjoy your traditional turnip or Potato Jack o' Lantern.
Read Here
---
Remember that I am in the US the rest of this year and available for corporate banquets, trade shows, morning energizer meetings, and events.
I'm never too busy for your referrals.
Time to start booking Holliday Parties now.
Your friend,
-Paul Draper
paul@mentalmysteries.com
801-541-2976
Websites:
wwww.PaulWDraper.com
www.MentalMysteries.com
www.AnthropologyOffice.com
www.helpinghospitalsheal.com
Read more about Paul:
Paul Draper Mentalism (pdf)
Transformational Leadership with Paul Draper (pdf)
"Kindness is a language which the deaf can hear and the blind can see."
– Mark Twain
---
Upcoming Events
"Beginnings are usually scary, and endings are usually sad, but its everything in between that makes it all worth living."
-Bob Marley
Hypno thoughts Live!
Las Vegas, Nevada
August 26th – 28th
Salt Lake Comic Con
Salt Lake City, Utah
September 1st – 3rd
Lakeville Public Safety Fundraiser
Minneapolis, Minnesota
September 9th
Eagle Magic
Burnsville, Minnesota
September 11th
Hattiesburg Saenger Theater
Hattiesburg, MS
September 22nd
Weller Works Book Lecture
Salt Lake City, Utah
September 30th
Yom Kippur
Salt Lake City, Utah
October 11th – 12th
Arbor High School (Night of Deception)
Las Vegas, Nevada
October 13th
Inclusion Center Fundraiser (ICCJ)
Salt Lake City, Utah
October 20th
Magic Castle
Hollywood, California
October 24th – 31st
Mindvention
Las Vegas, Nevada
November 13th – 15th
HP / Intel Event
Salt Lake City, Utah
November 15th
Flagship Credit
Las Vegas, Nevada
January 8th – 10th
Utah Theater Festival
St. George, Utah
January 12th – 14th
Wilcox Theater
Wilcox, Arizona
February 4th
Winthrop-University Hospital
Mineola, NY
February 16th
Salt Lake Magic Jam
Salt Lake City, Utah
March 17th -19th
Weber School District Keynote
St. George, Utah
May 12th
To find out more about my corporate lectures and workshops download this .pdf
Transformational Leadership with Paul Draper
Or PaulDraperManagement@Gmail.com
---
Hugs & Tacos
Actor Jim Beaver who plays Bobby Singer in Supernatural and Whitney Ellsworth in Deadwood helps mentalist Paul Draper on stage at Salt Lake Comic in the 5,000 seat Grand Ballroom.

(I made this prop up quickly backstage with spare cardboard, duct tape, markers, and bulldog clips when my friend Glenn Farrington told me that Jim was a fan of mentalism and would love to come out and help.)
Paul Draper interviews Danny Trejo at Salt Lake Comic Con. We talk about Trejo Taco's, Machete, Jessica Alba, Dusk Until Dawn, and Storks.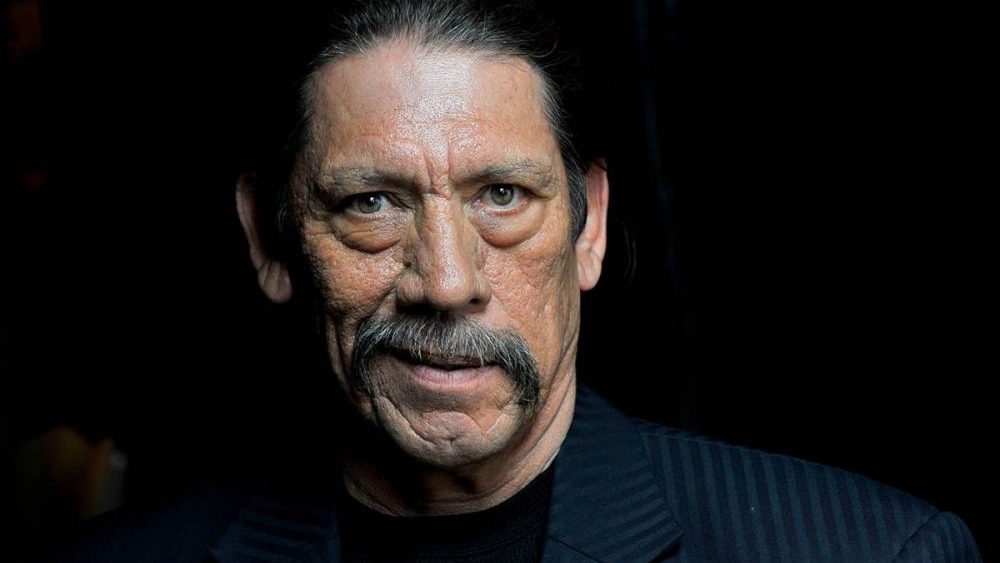 ---
Stranger Things
Millie Bobby Brown from Stranger Things bending metal with her mind with Mentalist Paul Draper at Salt Lake Comic Con
Millie Bobby Brown of Stranger Things raps from "Monster" & Sings Birdy – Wings