"Good judgment comes from experience. And experience comes from poor judgment."
-Will Rodgers
Welcome to August's "Mysteries of the Mind" monthly newsletter!
"There is no limit to what a man can do or where he can go if he doesn't mind who gets the credit."
– A Plaque on Ronald Regan's Desk
I visited the Ronald Regan Presidential Library and Museum this week and found the above quote very striking. He had it above his door when he was governor and on his desk throughout his presidency. I have certainly found it true in my personal life that It is often worth it to give away the credit and prestige to instead have the joy of success in achieving the goal. The link below gives some history to this insightful quote and the possible originator.
Read More Here
---
The Science of Comedy
Are humans, as Aristotle wrote, the only beings that laugh?
How does comedy play a role in mating rituals and establishing hierarchy?
Men laugh quicker but, women receive more pleasure from laughter, really!
Here are some of my rules of comedy that fall in line with the writings of Plato, Freud, and Kant:
In comedy we are always making fun of someone. We are making fun of ourselves, our relations, society, the audience. People real or imagined are knocked off of a pedestal. And so when we start to develop our own comedy, we must be very clear about who we are making fun of and the implications there in.
People come to comedy shows to forget about the outside world and the struggles they face in life. Comedy is an escape. Give them that opportunity to release. It is about them, and not us.
Comedy, like horror, stems from a balance of expectation and surprise. My standard structure for both are: That's normal, that fair, normal, SURPRISE!
They must like you to like your comedy. Always return to that. Make a character that the audience would like to hang out with.
Be a character that you like being, you will have to be that person a lot.
---
Remember that I am in the US the rest of this year and available for corporate banquets, trade shows, morning energizer meetings, and events.
I'm never too busy for your referrals.
Time to start booking Holliday Parties now.
Your friend,
-Paul Draper
paul@mentalmysteries.com
801-541-2976
Websites:
wwww.PaulWDraper.com
www.MentalMysteries.com
www.AnthropologyOffice.com
www.helpinghospitalsheal.com
Read more about Paul:
Paul Draper Mentalism (pdf)
Transformational Leadership with Paul Draper (pdf)
"There is no real ending. It's just the place where you stop the story."
-Frank Herbert (Author of Dune)
---
Upcoming Events
"Beginnings are usually scary, and endings are usually sad, but its everything in between that makes it all worth living."
-Bob Marley
---
Salt Lake Comic Con
Thursday September 1 at Salt Lake Comic Con. Here are the HUGE names to look for in the Grand Ballroom: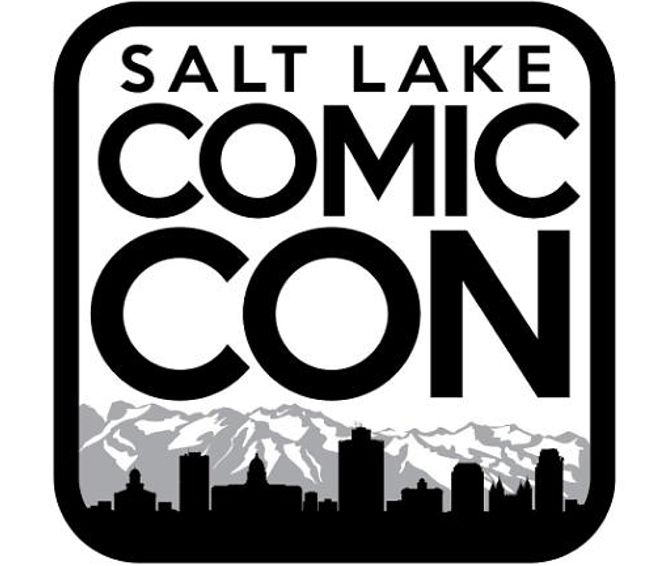 1:00: Mark Hamill
2:00: William Shatner
3:00: Emma Caulfield and Nicholas Brendon
4:00: Katie Cassidy
5:00: The Dukes Of Hazzard Reunion
6:00: Vic Mignogna
7:00: Billy Boyd
8:00: Paul Draper !!!
Please let your friends know. I need to fill 5,000 seats on a Thursday night in Salt Lake City.
---
Amazing Shows
LAS VEGAS: Come and see two amazing shows at The Orleans Hotel and Casino – Las Vegas August 26th & 28th that I am producing along with HypnoThoughts Live! Amazing variety acts that you have seen on TV and around the world. Tickets only $30. Two completely different line ups!